Fishing World September 2020 edition out now!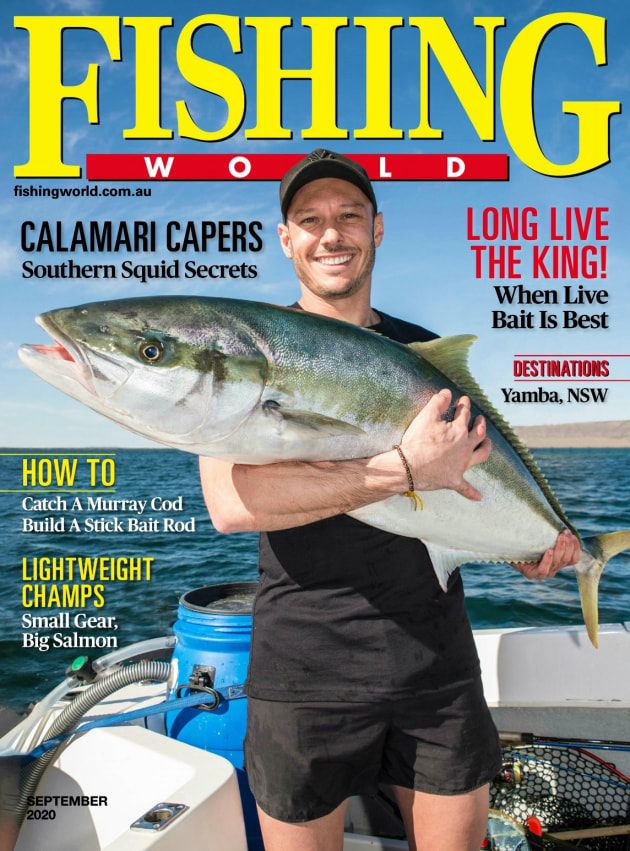 THE September edition of Fishing World is jam-packed with fishing information from Australia's best fishing writers.
COVER STORY: LONG LIVE THE KING BY ALEX CICCOZZI
Alex reveals some advanced techniques for sending live baits to extra large kingfish.
SPECIES GUIDE: SKINNY GEAR SALMON BY BEN CADDAYE
Fussy fish can be frustrating. One option is to downsize your gear, as Ben explains with a saltwater favourite on the NSW South Coast.
SPECIES GUIDE: SOUTHERN CALAMARI BY JAMIE CRAWFORD
A box of quality squid jigs and some simple tackle is all you need to target calamari, a popular species in the southern half of this country.
FRESHWATER: COD CAPERS BY ZAC PANARETOS
A string of fishless Murray cod trips comes to an end with a journey into a pristine, yet fragile western flowing river.
ESTUARY: PLAN OF ATTACK BY DAVID GREEN
Success doesn't come easy and when targeting consistent catches of big flathead, planning is crucial.
TECHNOLOGY: THE TOP GEAR BY SCOTT THOMAS
Modern technology has enabled fishos to reach new spots, find more fish and do it all safer than ever before.