Fishing World: Update from the editor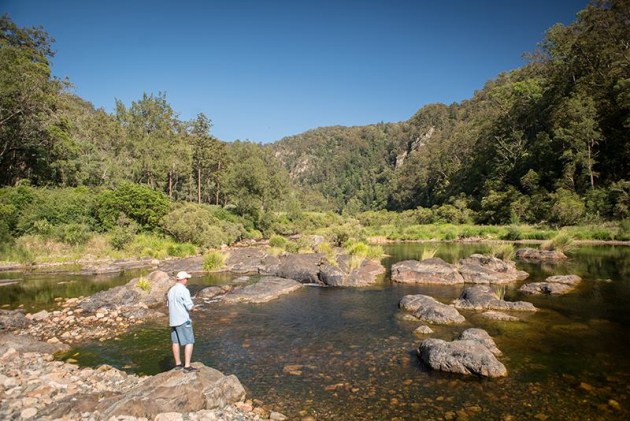 REMEMBER the good old days? I'm talking about a month or two back when we could go fishing, shopping, visit restaurants, or drink in pubs and not worry about catching a virus and infecting others.
Sadly times have changed - at least for the next few months. But the show must go on and that's exactly our approach here at Fishing World. Yaffa Media, the publisher of Fishing World, has thrown its support behind the iconic publication which celebrated its 50th anniversary in 2019. While the next few months could well be the toughest in its 50 year history, we have a commitment to fight and come away stronger than ever… but we need your support.
There are two ways you can support Fishing World - and of equal importance - Australia's recreational fishing industry.
1) Take advantage of our unprecedented subscription offers. You can choose between 40% off 4 editions or a special two-year subscription with a FREE rod & reel. It's a win win; you can enjoy all there is to offer with loads of useful content, plus ensure the brand survives and thrives throughout 2020 and beyond.
2) Support your local tackle shop! Everyone needs new tackle and COVID-19 hasn't changed that! Almost all local tackle shops are still operating and most are offering safe ways of shopping. This includes limiting customers and separating them to avoid spreading the virus, while many are offering special delivery services and even "take away". It's never been easier to buy new gear and there are some unbeatable deals going around to sweeten the deal. The fishing tackle industry needs your support if it's to survive the year ahead.
Should you still be fishing?
This is a tricky and divisive subject. Importantly, if you think there's any chance of catching or spreading the virus, the answer is no! On the flip-side, if you can guarantee you drive or walk straight to your spot and fish solo or with a member of your household, I can't see a problem. We're lucky to have a sport which by its very nature isolates us.
Importantly, follow the state and federal rules and have some common sense. Fishing is serious business for many people and the mental and physical health benefits are underestimated, especially given the high level of stress many of us are feeling right now.
Over the next few weeks and beyond, our aim here at Fishing World is to bring you more of the news, new products and how-to information you love. We'll try and keep things up-beat and provide as much relevant content for those self isolating and need some respite from the madness of the outside world. Stay tuned and stay safe!