Gold Coast blue marlin recaptured off Sydney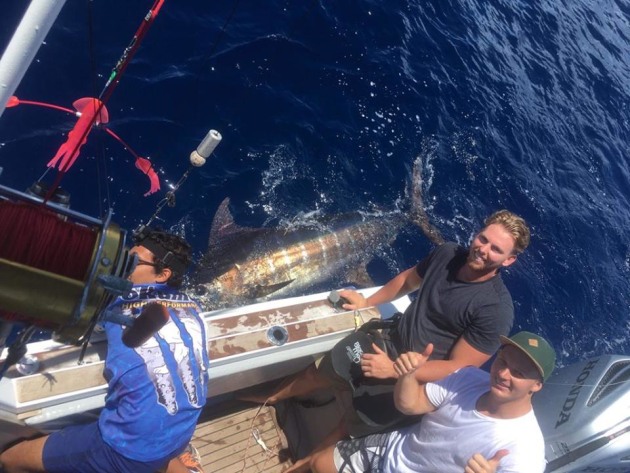 A BLUE marlin tagged in December, 2017, by Gold Coast boat Redonkulus was recaptured last week off Sydney.
The Redonkulous crew caught the estimated 130 kg blue while fishing off the Gold Coast Kink and released it in excellent condition after a quick 25 minute fight. 132 days later and 373 nautical miles south west, the marlin was recaptured by Peter Ryan whilst fishing Browns Mountain, Sydney. The blue marlin had bulked up considerably during its time at liberty and was estimated to be close to 150 kg upon recapture. It was reportedly a lively fish and was released again in excellent condition after a few photos.
Blue marlin have the lowest recapture rate of the three marlin species, probably because they're highly migratory and spend significant time away from fishing pressure way offshore. Of the 11,000 blue marlin released since the NSW Game Fish Tagging Program's beginnings in 1973, only 36 have been recaptured.