Have your say on changes to NSW Fisheries regulations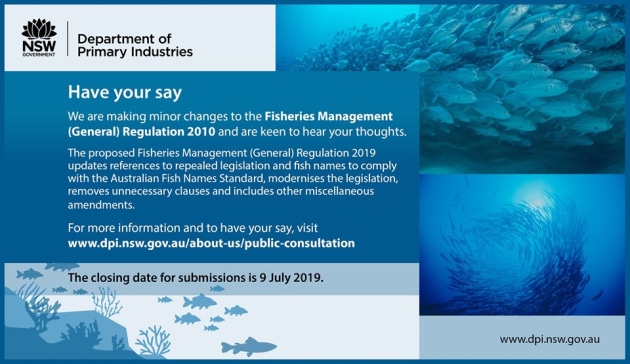 NSW DPI is making some changes to the Fisheries Management (General) Regulation 2010.
Most of the changes are minor, including updating references to repealed legislation and to fish names to comply with the Australian Fish Names Standard, removing unnecessary clauses and modernising the legislation.
Other changes include allowing a new form of yabby net, minor changes to commercial abalone packaging requirements, a new $1,000 penalty notice to help deal with shark finning offences (as the offence of shark finning was recently added to the Fisheries Act), and more flexible advertising arrangements for filling membership vacancies on fisheries advisory councils.
You can have your say on the proposed changes HERE.