Help release thousands of trout into Drakesbrook Weir at 2021 Troutfest!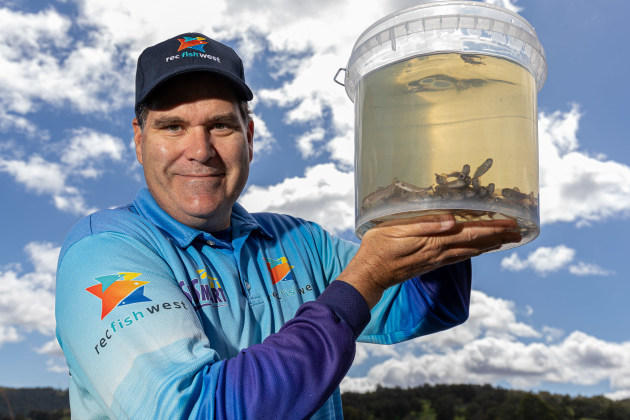 SOUTH West fishers and families are being asked to roll up their sleeves and help release thousands of rainbow and brown trout into Drakesbrook Weir.
Recfishwest, WA's peak recreational fishing body, is partnering with the Shire of Waroona to host the fifth annual Troutfest community fish stocking event on Saturday, 2 October.
Troutfest celebrates the fantastic freshwater fishery in the state's south, with about 8,000 freshwater licence holders fishing the South West and the Peel regions' freshwater waterways.
As well as giving the community a change to hand-release trout, Troutfest will also feature free fly-casting tuition, fly-tying demonstrations and the opportunity to catch a trout.
Troutfest is supported by Alcoa, Bunbury Anaconda, WA Trout and Freshwater Angling Association (WATFAA) and the WA branch of the Australian Trout Foundation (ATF).
The released trout are bred at the WA Department of Primary Industries and Regional Development's (DPIRD) Pemberton-based trout hatchery through the trout stocking program.
Recfishwest, through its Freshwater Fisheries Reference Group, offers advice to DPIRD on where to
stock each year's stock of bred trout in the South West.
To sign-up for the upcoming Troutfest event, visit the Shire of Waroona website.