IGFA Catch Certificates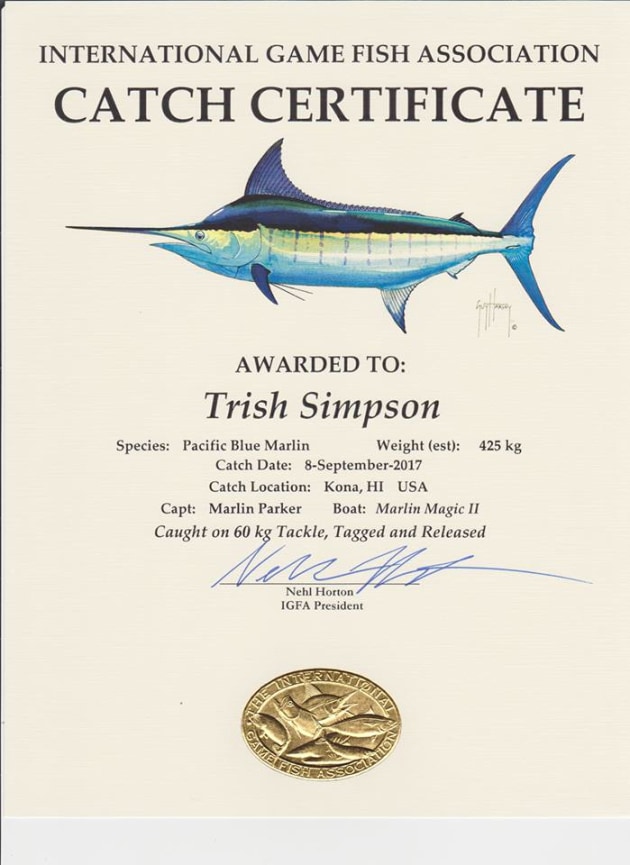 HAVE you caught a fish that you're proud of, but which isn't quite big enough for a record? Or has a friend caught a great fish? Now you can commemorate it with an IGFA Catch Certificate.
IGFA now offers certificates for both fresh and salt water species and getting one couldn't be easier. Simply download an application form HERE.  All that is needed is the angler's name, species, date of catch, place of catch and estimated weight. Each certificate features a beautiful selection of fresh or saltwater fish species, a gold embossed IGFA logo and the President's signature.
At a price of $20 each, it's a great way to venerate any catch. For any questions, please contact Jack Vitek at jvitek@igfa.org