In-stream trout egg incubators trialled in Vic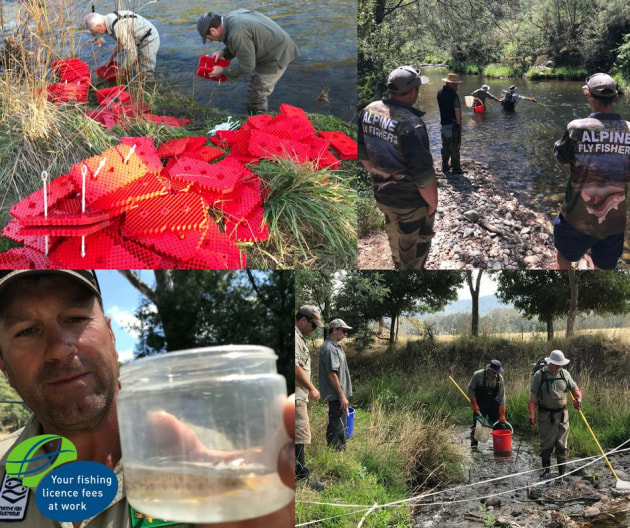 LAST year, the Victorian Fisheries Authority teamed up with the Australian Trout Foundation (ATF) and recreational anglers to trial in-stream trout egg incubators in selected streams.
Eggs were loaded into the red devices, known as "Scotty Jordan" incubators, and then placed strategically into freezing cold streams back in winter.
When the incubators were removed some weeks later, the empty compartments indicated a high egg hatch-rate!
Having a high hatch-rate is an important first step, but it's only just the start of the story. The real test is to see whether the eggs hatch into fry which grow into catchable-size trout.
This is where DNA-testing comes into play. Iin January DNA samples were collected from young trout captured near the incubator sites. These will be compared with the DNA of the parents to determine if these trout were hatched from the in-stream incubators or were from wild trout spawnings.
The Victorian Fisheries Authority would like to thank the dedicated ATF members, recreational fishers and the Arthur Rylah Institute who assisted us in collecting the DNA samples.