June "winter-long" Fisho out now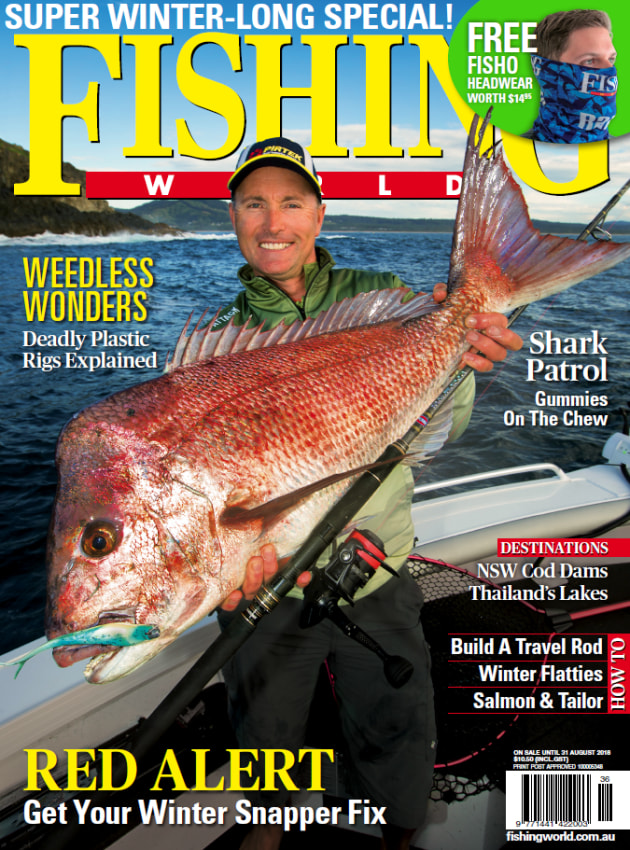 THE June "winter-long" edition of Fishing World is on stands now and it's jammed packed with information to keep you entertained and informed at this chilly time of year.
The lead article by Sami Omari tells us how to target quality snapper near big cities. Other features include a piece by Jamie Crawford all about catching gummy sharks in the southern states, while Mick Fletoridis points out that winter can be a great time to target big flathead.
In the first of two destination pieces, Chris Cleaver goes chasing Murray cod in NSW's dams.Then, for something different, Colin McDonald takes off after some exotic species in Thailand.
In an article that is bound to spark debate, Greeny lists his top 10 favourite species of fish to catch. Are your favourites there?
Finally, in boating, we check out Stacer's 2018 range of alloy fishing boats as well as Trevor Robinson's Horizon 438 Stryker, which he has teamed up with a Tohatsu MFS50AW engine.
All this in addition to the usual columns, industry news, product reviews and competitions makes this another edition not to be missed, so grab your copy now from your local newsagent or tackle shop. Alternatively, it is available now on Zinio or by subscribing.