Kakadu Klash back on in 2020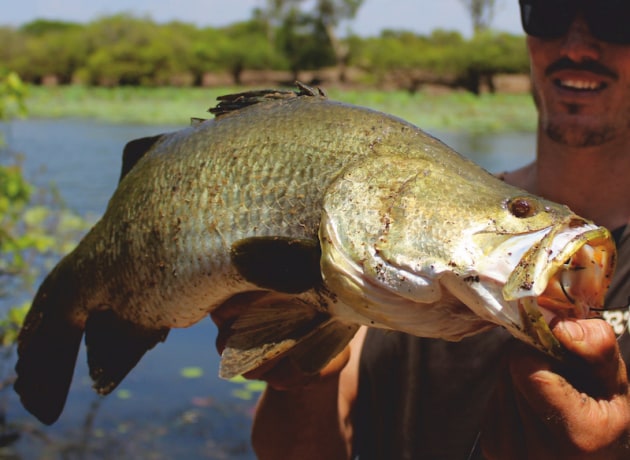 THE Top End's Kakadu Klash fishing competition will be back on in 2020.
Director of National Parks, Dr James Findlay said that from 2-4 April, Klash competitors will have access to some of Kakadu's finest landscapes and waterways.
"As always, entry to Kakadu Klash is by invitation. We have been in touch with all last year's competitors and no doubt there will be a waiting list for this iconic Territory event," Dr Findlay said.
"Kakadu has some of the best fishing in the world. For the first time in the competition's history, the 20202 Kakadu Klash will be held on both the South and East Alligator rivers, at the height of the barramundi season. It's the perfect opportunity for lovers of fishing to snag the very best barra Kakadu has to offer."
"The huge range of fish species found in Kakadu National Park provide a unique experience for recreational fishers. Add to that epic escarpments, wide floodplains, diverse birdlife, plants and animals, and you've got yourself a stand-out fishing experience." he said.
$10,000 cash will be up for grabs as first prize for the winning team and there will also be an additional daily cash prize of $2,000 for the biggest barramundi.
Discounted accommodation has been made available for competitors and a buffet breakfast, dinner and lunch packs will be included as part of the $2,000 entry fee for teams.