Million Dollar Fish charity tag barra caught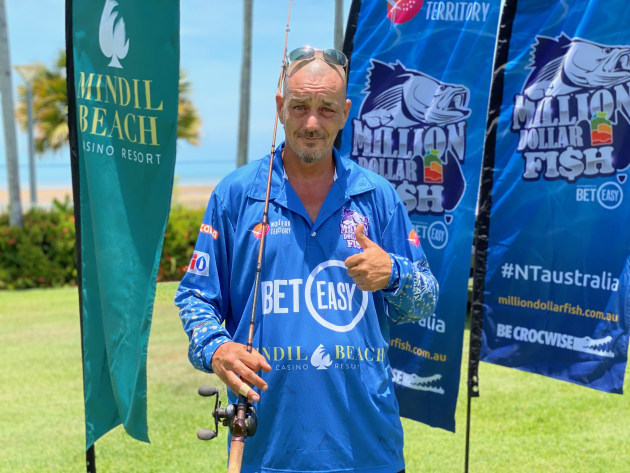 THE first charity fish of Million Dollar Fish Season 5 competition has been caught.
Territorian Adam Waye caught the lucrative 74cm barra worth $5,000 at Bridge Lagoon, 20km up river.
Worth $5,000 in total, the purple tagged fish will see $2,500 go to Waye, with $2,500 donated to Darwin Star Ball, which raises money for the Starlight Children's Foundation in the Top End.
Waye said he was thrilled to catch a charity fish.
"I've been fishing in the Territory for over five years and never thought I would reel in a tagged fish through the Million Dollar Fish competition.
"I've never won anything in my life, I must admit it's a pretty good feeling.
"The Starlight Children's Foundation has been doing amazing things for years, so it makes me feel good to be able to donate money to help the kids."
For more information: www.milliondollarfish.com.au