More flatties stocked on the NSW South Coast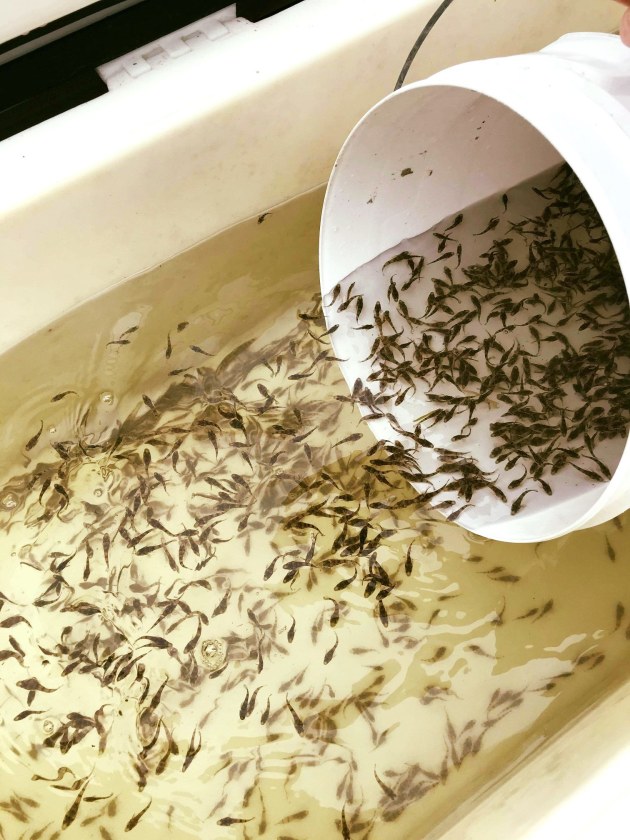 THOUSANDS more juvenile dusky flathead have been stocked on the NSW South Coast, bringing the total number of flatties released by NSW DPI over recent weeks to more than 50,000.
The last stocking event saw 14,000 flathead fingerlings released into the Burrill Lake Recreational Fishing Haven (RFH), located just south of Ulladulla.
This follows the release last week of about 40,000 juvenile duskies into the Lake Conjola and St Georges Basin RFHs.
NSW DPI says the recent heavy rains certainly stirred things up along the coast, however salinity levels in Burrill remained suitable for the stocking. The fish were transported by boat to a range of sites around the lake. Once released, they quickly swam down into the tannin-stained water and took cover in Burrill's expansive weed beds and sand flats.
As with the Basin and Conjola stockings, the juvenile duskies released into Burrill were bred by Narooma Aquaculture from wild broodstock caught by volunteer recreational fishos working with DPI.
The stocked fish are expected to have good survival rates and should reach legal size of 36cm within 2-3 years. DPI scientists will be monitoring the fish over coming seasons.