Native fish releases in Melbourne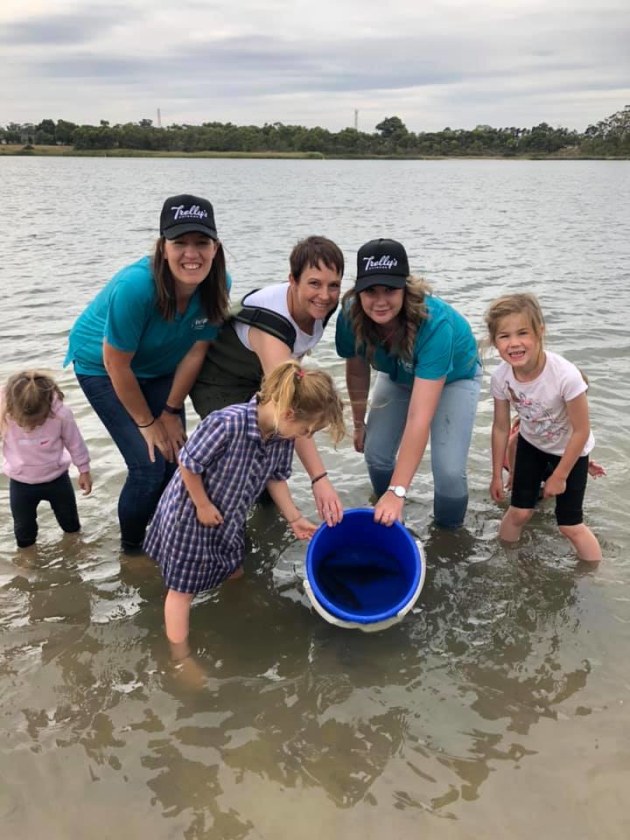 VRFISH, the peak body representing Victoria's 838,000 recreational fishers, has applauded the stocking of native fish into a Melbourne lakes via the Metropolitan Lakes Native Fish Stocking Program.
The program commenced this week, with the Victorian Fisheries Authority releasing 250 'ready-to-catch' Murray cod and golden perch into Karkarook Lake in Moorabbin.
These catchable-sized fish offer immediate fun for mums, dads and kids who are keen to cast a line.
Further stockings of native fish are planned for lakes at Rowville, Lilydale, Karkarook, Casey Fields, Navan Park, Roxburgh and Melton.
VRFish Chairman, Mr. Rob Loats said, "VRFish have long advocated for more native fish to be stocked outside of their natural range into metropolitan lakes to boost the quality of fishing in suburban areas."
"Ron Lewis, VRFish's delegate from Native Fish Australia, championed such a program for well over a decade and I thank him for his efforts that have led to today's historic stocking."
"Recreational anglers enjoy the thrill of catching our iconic natives like Murray cod, golden perch and silver perch but not everyone can regularly travel to regional areas to target them. Stocking natives into suburban lakes provides recreational fishers, particularly kids and their families, with quality fishing opportunities closer to home."
"Fishing is a terrific, family friendly activity. By stocking natives into suburban areas, there is an opportunity to increase angler participation which is the key objective of the State Government's 'Target One Million' plan to get more people fishing, more often."
"We look forward to working with the State Government and the Victorian Fisheries Authority to identify other urban waters that could be transformed into quality recreational fisheries."
Anglers are urged to remember these stocked native fish need to reach a minimum legal size before they can be enjoyed on the dinner table. Murray cod need to be a minimum of 55 cm and no more than 75 cm, while golden perch need to measure at 30 cm or more.