New artificial reef for Tweed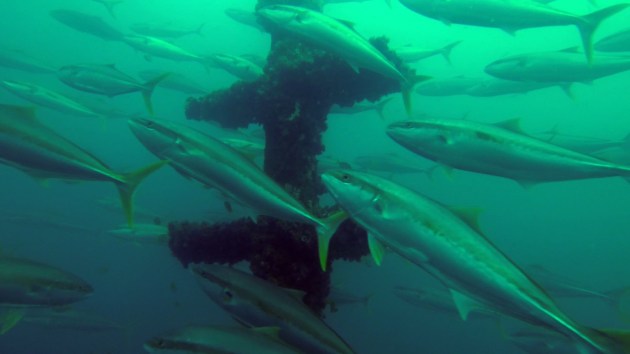 THE NSW DPI is calling for tenders to design and build a new artificial reef that will enhance the recreational fishing experience for anglers in the Tweed region by creating a new high quality fishing habitat just off the coast.
This latest artificial reef is one of a series being built along the NSW coast using funds from the Recreational Fishing Trust.
Reefs have already been installed off Sydney, South Sydney, the Shoalhaven, Port Macquarie, Merimbula, Newcastle and Wollongong. The Tweed reef is due for completion mid-2020 with new reefs for Batemans Bay and Jervis Bay to follow.
Like the existing reefs, the Tweed reef will provide complex habitat to increase opportunities to target popular sportfish. In this case, this is likely to include kingfish, cobia, snapper, mulloway and mackerel with the chance of tropical sportfish such as giant trevally, mangrove jack and various emperors.
The Tweed reef is proposed to be located just over 7kms south of the Tweed River entrance, some 2.5kms off the coast in about 25m of water.
For more information: tenders.nsw.gov.au