New technology could remove PFAS from environment at Jervis Bay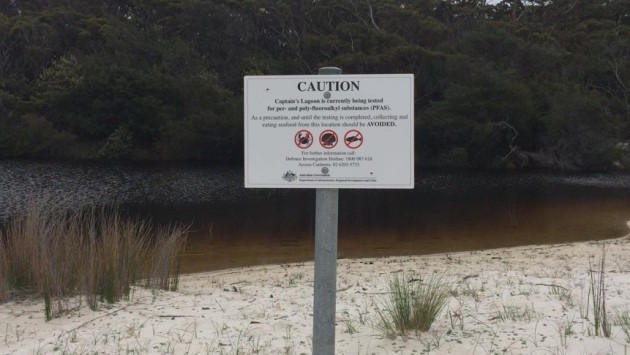 ACCORDING to the ABC, new technology to remove PFAS from the environment will be trialled in Jervis Bay next year and, if successful, could be rolled out at other contaminated sites across Australia.
The Department of Defence has entered into a contract with Photon Energy to trial nano-remediation technology, which would break down PFAS in the environment.
PFAS is highly stable in the environment, making it difficult to remove or break down, however that is what this technology is capable of, according to the department.
"This is an in-situ technology, which means it treats PFAS without removing water or soil from the environment," a spokesperson said.
An investigation into PFAS contamination at Jervis Bay caused by foams used on the HMAS Creswell Navy base and the nearby bombing range has been underway since 2016.
A final investigation report and a management plan were due out in March this year, but have not yet been released.
Residents of the Wreck Bay Aboriginal community have been advised by the EPA not to eat seafood from Mary's Creek near their town, which was once a major food source.
Many have also been worried about drinking the water, although defence said the amount of PFAS in the water supply was within safe guidelines for drinking.
In its latest update, the department said the nano-remediation system would be trialled to reduce PFAS in Mary's Creek from next year.
Source: ABC News