No fishing at HMAS Swan dive site, WA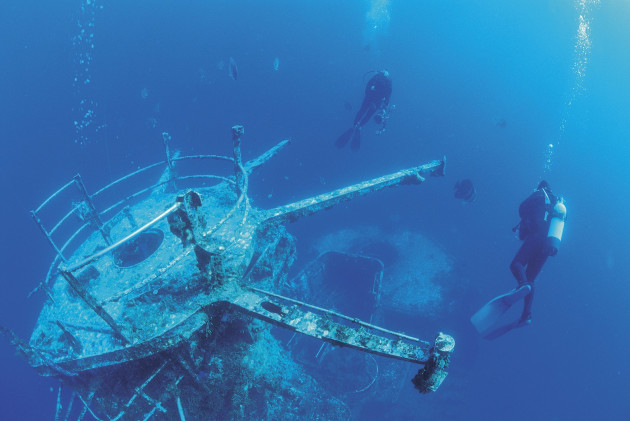 FISHERS in Geographe Bay region of Western Australia are reminded that the HMAS Swan dive site is closed to all fishing within a 200 metre radius of the wreck, indicated with a marker buoy at the centre of the closure.
Department of Primary Industries and Regional Development Acting Supervising Fisheries and Marine Officer Gary Harburn said more boat fishing had been noted in the area recently and offenders could face infringement fines or prosecution for breaching the closure.
"We have noticed an increase in boat fishing within the protected area of the HMAS Swan dive site, which is closed to all fishing all year round," Mr Harburn said.
"Boat fishers must ensure they do not anchor, drift or troll through the closed area while fishing.
"The protected area is required to ensure the safety of all divers visiting the wreck, as lost fishing gear such as hooks, sinkers and line can become a hazard to divers."
Any fisher prosecuted for breaching the closure could face a fine up to $5,000 and an additional mandatory penalty equal to ten times the prescribed value of their catch, calculated by the number and species of fish pertaining to the offence.
Mr Harburn said the wreck was home to various species of residential fish that enhance the diving experience.
"Fishers should do the right thing and fish outside this no-take zone," he said.
Divers who use the HMAS Swan wreck site are urged to keep safety top of mind at all times and, if they don't already have a personal shark deterrent device, they can consider taking advantage of the State Government's current scheme, which is offering a rebate of $200 to Western Australian residents who purchase an approved personal shark deterrent device. 
Details on the rebate are available HERE.
Apart from the HMAS Swan wreck site no fishing area, fishers can still experience plenty of great fishing opportunities in Geographe Bay, including at the Dunsborough artificial reef, a joint initiative between the WA Government and Recfishwest.
The artificial reef provides habitat for species such as pink snapper, skippy and Samson fish.
For more information the artificial reef click HERE.
This is also a timely opportunity to remind WA fishers that, with the recent gazettal of the Ngari Capes Marine Park, fishers need to research where they can fish before they hit the water.
Information on fishing closures and the recreational fishing rules are available HERE, or by downloading the free Recfishwest App.