NSW dusky flathead slot, bag limit changes in force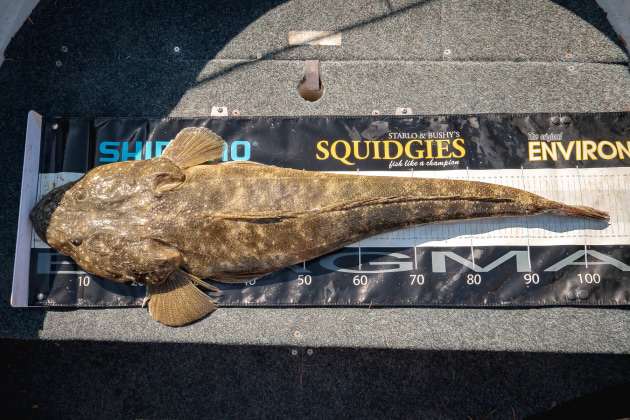 THE NSW government introduction of a dusky flathead maximum size limit of 70 cm (previously only 1 over 70 centimetres) is now in effect. The new rules, in place from 1 August, means only dusky flathead between 36 centimetres (minimum size) and 70 centimetres (maximum size) may be retained, all others must be released.
The daily bag limit for dusky flathead has also been reduced from 10 to 5 per person. The possession limit however will remain at 10 per person to enable travelling fishers to store and freeze up to 10 fish for future consumption.
A bag limit is the maximum number of fish you can collect per person per day, where a possession limit is the maximum number a person can have in their possession at any one time i.e. in your freezer.
NSW DPI – Fisheries says, these changes will help boost the stock of bigger dusky flathead and ultimately provide better fishing opportunities for recreational fishers for this highly popular species in the future.
For more information: www.dpi.nsw.gov.au/fishing/recreational/fishing-rules-and-regs/dusky-flathead-and-lobster-faqs