NSW snapper recaptured by same angler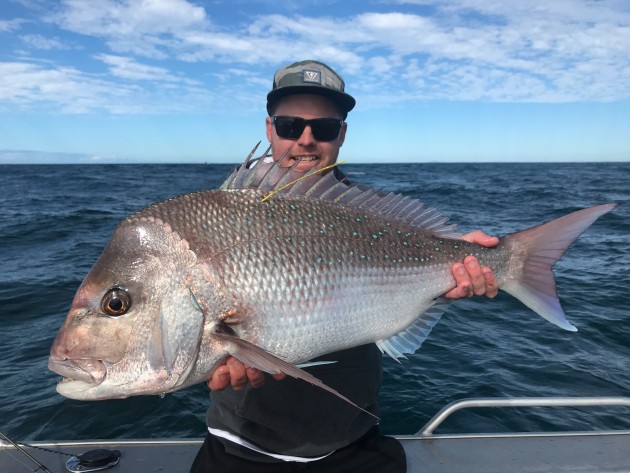 A NSW angler has recaptured the same snapper after only six days at liberty.
Jordan Crisp caught the 79cm snapper on 28 May, while fishing in 15 metres of water off the North Coast of NSW. After a couple of quick photos, the fish was then released with a NSW Fisheries tag.
Just six days later, Jordan recaptured the same snapper in the same coastal area it was originally caught, tagged and released. The fish was again released with the same tag in place.
According to NSW DPI, this recapture highlights that snapper are a resilient species that are well suited to catch and release fishing, provided they're handled with care.
DPI also says, this shallow water capture shows that you don't have to venture far offshore to catch quality fish.
If you're lucky enough to catch a tagged fish in NSW, please report the recapture to the NSW DPI Game Fish Tagging Program.