NSW trophy dusky flathead fishery updates

PARTICIPANTS of the NSW Trophy Dusky Flathead Fishery tagging program have been hard at work. A total of 220 fish were tagged in the past 12 months with Lake Macquarie's Steve Norris tagging an impressive 63 fish ranging from 70 cm to 90 cm. Quite the feat when only flathead over 70cm are tagged under the program.
While St Georges Basin and Tuross led the way when the Trophy Fishery Program began in early 2017, numbers of fish tagged in Lake Macquarie have surged in recent months. At this stage, 79% of all dusky flathead tagged over the past year have come from Lake Macquarie. Interestingly, St Georges Basin and Tuross have a fairly even spread of fish through all size classes, while Lake Macquarie has a much higher contribution of fish in the 70-74 size class.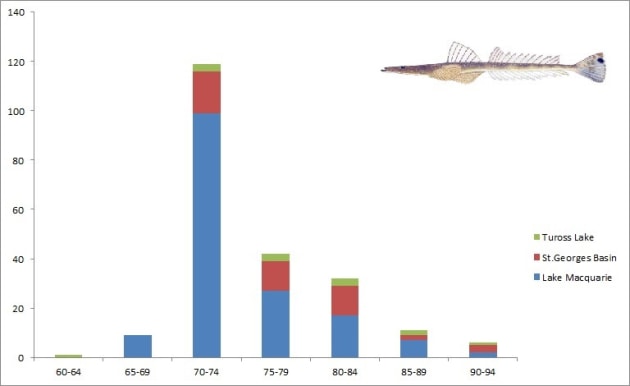 The Trophy Fishery Program has also reported 26 flathead recaptures in the past 12 months, with one recapture from the Tuross system, six from St Georges Basin and 19 from Lake Macquarie. The vast majority of these fish were recaptured less than 1km from their release point, showing that a good flathead spot is worth returning to.
The Research Angler Program has also recently recorded one of the oldest flathead donated to the program. Angler Nathan Birt donated dusky flathead otoliths from a 77.5cm fish, which was aged at 11 years old. This data is helping to address a gap in the age curve for the species.