OzFish receives Great Barrier Reef Foundation funding to improve coastal outcomes for fish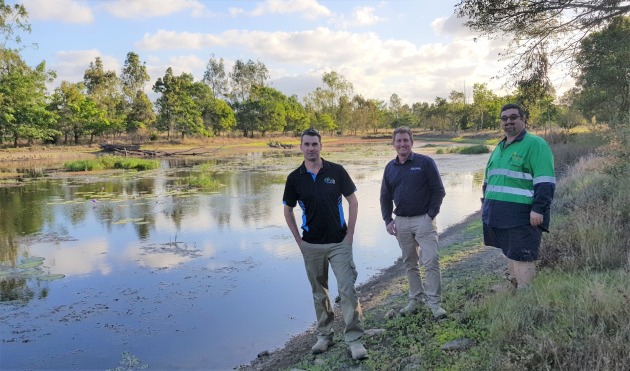 FISHING conservation charity OzFish Unlimited has received Great Barrier Reef Foundation funding to improve fish habitat in the lower Herbert region of North Queensland.
The funding is for a three-part project that includes a community forum on coastal adaptation and environmental restoration, baseline fish surveys of Tyto Wetlands and Herbert River, and the design of a rock-ramp fishway for Tyto Wetlands.
OzFish project manager, Dr Geoffrey Collins said the project aims to highlight and address contemporary environmental threats facing coastal communities and ecosystems which will ultimately have a positive impact on the health of the reef.
The community forum will bring together a diverse range of stakeholders, including local anglers, non-government organisations, university researchers and all three levels of government to discuss environmental threats facing coastal communities in the region and share up-to-date science on coastal ecosystem restoration.
The project will also improve awareness of the loss of connectivity in coastal aquatic habitats and will work towards developing a demonstration fishway at Tyto Wetlands.
"There are hundreds of barriers to aquatic connectivity in the wet tropics, with flow-on effects to fisheries productivity, Dr Collins said.
"Recreational fishers can get involved in the project by participating in the fish surveys as citizen scientists. The data collected will be used to inform future monitoring activities."
Great Barrier Reef Foundation managing director Anna Marsden said the work was important.
"Every Australian has a role to play in saving this irreplaceable ecosystem, and through these grants we're bringing together people and science with practical local actions to save our reef and its marine life," Marsden said.
"These grants deliver practical, on-ground actions, including everything from promoting sustainable fishing to improving creek habitats and reducing litter and marine debris entering the Reef catchments." 
The Great Barrier Reef Foundation's Local Action projects are funded by the partnership with the Australian Government's Reef Trust. 
OzFish says it will deliver the project in partnership with the Hinchinbrook Local Marine Advisory Committee.
To learn more and get involved with the OzFish Cairns Chapter go to www.ozfish.org.au or call 1800 431 308.