PREVIEW: Fishing World April edition

THE April edition of Fishing World is jam-packed with fishing information from Australia's best fishing writers.
Cover Story: The great ones by Dave Rae
The obsession with chasing slab sided mulloway is serious, and according to dave, there's no cure.
Destination: West season run off by David Green
The west season run off is the best opportunity to tangle with a big barra in the Top End.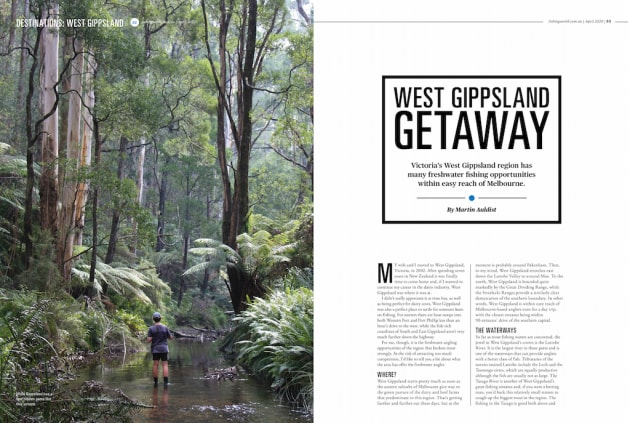 Destination: West Gippsland getaway by Martin Auldist
Victoria's West Gippsland region has many freshwater fishing opportunities within easy reach of Melbourne.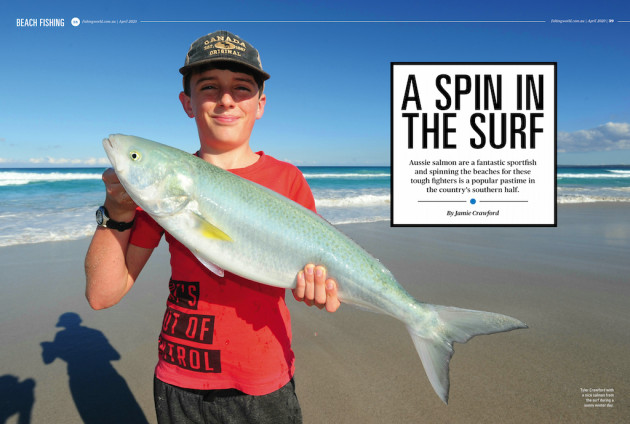 Beach Fishing: A spin in the surf by Jamie Crawford
Aussie salmon are a fantastic sportfish and spinning the beaches for those tough fighters is a popular pastime in the country's southern half.
Freshwater: Think outside the snag by Joe Brennan
Sometimes a new approach is needed when targeting heavily-fished areas, as Joe discovers.
Boat Test: Flats Rat skiff by Greg Finney
Greg reviews a unique aluminum flats boat, custom built in Queensland's Hervey Bay.
Available now from newsstands.
Subscribe to the print magazine or online edition via Zinio.