PREVIEW: Fishing World bumper December "Summer-Long" edition!
FISHING World's 2020 "Summer-Long" edition is on news stands now! It's a massive read, too, with heaps of different feature stories – plus Boat Fishing mag on the reverse side.
There is sure to be plenty to educate and inspire you over the next few months – check out the preview below!
COVER STORY: INSHORE ALL-ROUNDER BY MARK FRENDIN
The inshore fishing is heating up across much of Australia and Mark has the lowdown on becoming an "inshore all—rounder".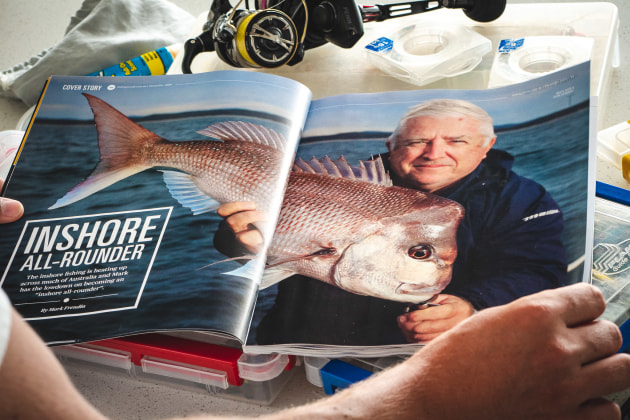 ESTUARY FISHING: THE OTHER FLATHEAD BY TOM WILSON
Sand, rock, and southern blue spotted flathead are abundant around Melbourne and Tom explains how to target them this summer.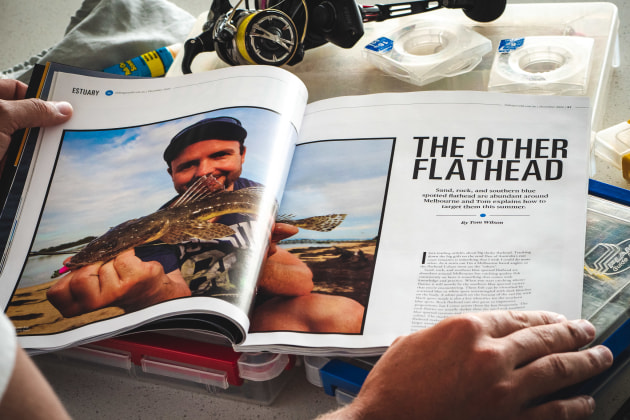 LANDBASED LIVEBAITING BY MICHAEL TWEEDIE
If your goal is to catch big game fish off the stones, there's no method more effective than livebaiting.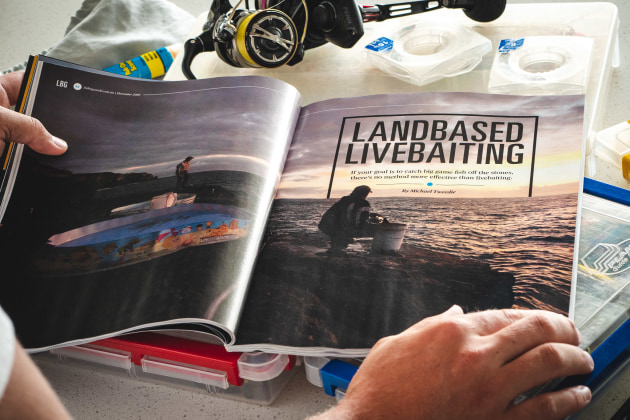 TIGHT WATER BREAM BY JAMIE CRAWFORD
The southern half of this country is full of small coastal creeks with good populations of solid lure crunching bream.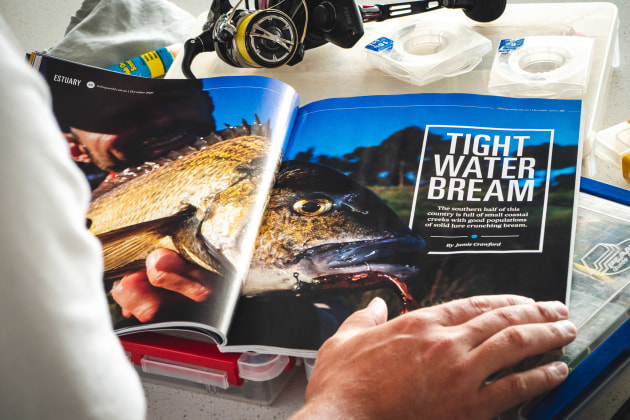 TROPICAL SPORTFISHING: BUNKER DOWN BY DAVID GREEN
Greeny joins the crew from Wilson Fishing for a live-aboard Big Cat Reality trip to Queensland's Bunker Group of islands.
BACK TO BASICS: GETTING SET FOR SNAPPER BY PIETER DE VRIES
With a prolonged break in fishing effort, Melbourne's snapper fishery is ripe for the picking.
DESTINATIONS: GO SOUTH! BY SCOTT THOMAS
With its close proximity to Sydney and Canberra, Burrill Lake the NSW South Coast is a fisho's paradise.
THE WILD WEST COAST BY DICK EUSSEN
With state border openings imminent, now is time to start planning that "bucket list" road trip and Cape York's West Coast should be high on the agenda.
FLY FISHING: FLY INTO SUMMER BY MICK FLETORIDIS
For fishos looking to expand their horizons, the warmer months present exciting options for throwing fur and feather.
TRIBUTE: BOBBY RUSSO TRIBUTE BY GREG FINNEY AND MARK FISHER
Legendary fisho and Fishing World contributor Bob Russo recently passed away. Here close friends Greg Finney and Mark Fisher pay tribute.
FRESHWATER: THE TRUTHS OF BASS FISHING BY MATTHEW TAYLOR
Matt explains three essential truths you should know before your next bass trip.
BONUS: BOAT FISHING MAGAZINE
Boat Fishing is jam-packed with the latest boat reviews and new products.
Click here for Fishing World's Xmas 40% subscription offer: One year (12 issues) print + digital for only $71.