Recreational angler has boat seized for illegal sale of fish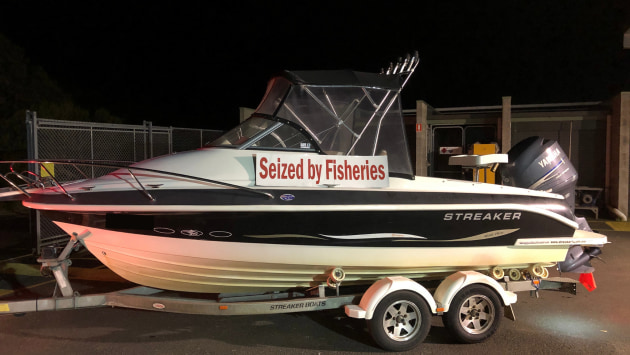 VICTORIAN fisheries officers have seized a boat worth more than $40,000 from a Leopold man for allegedly taking fish from Port Phillip and selling them to retail outlets over many months.
Director of enforcement and education with the Victorian Fisheries Authority (VFA) Ian Parks said most recreational fishers do the right thing and take fish for personal consumption only.
"Operation Maple targeted the sale of recreationally caught fish, which is illegal. Only licensed commercial fishers are authorised to sell their catch," Parks said.
"The man allegedly caught King George whiting and calamari on many occasions around Queenscliff, always abiding by the daily catch limits to avoid detection.
"However, subsequent surveillance and investigations by Fisheries Officers revealed he was allegedly selling the fish to several retail outlets including restaurants and take away food shops.
"Those establishments will face enforcement action too, including referral to food safety regulators.
"Fisheries Officers seized the man's boat, fish, a sum of cash, mobile phone and fishing equipment used in the alleged offending. A retention order was also placed on his car given it was allegedly used to deliver fish for sale.
"The man will face the Geelong Magistrates Court in coming months on numerous charges of taking fish for sale."
In Victoria, businesses that buy fish without documentation that shows a lawful source face on the spot fines of $900, prosecution and potentially court orders prohibiting them from dealing in seafood.