SA anglers seek assurances over seaweed farm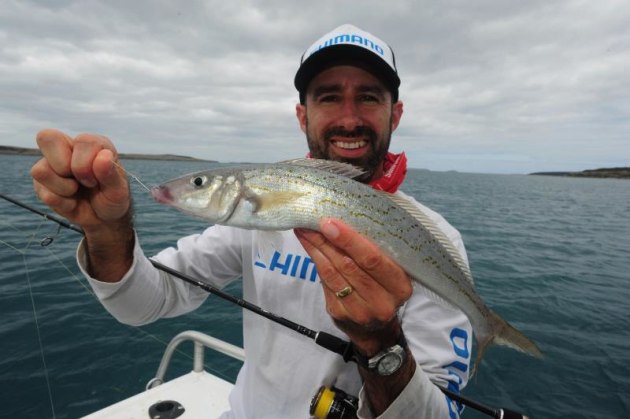 SPENCER Gulf locals say whiting stocks must not be affected by what the South Australian government hopes will be a "game-changing industry" in seaweed farming.
The SA state government wants to alter a 60-hectare aquaculture zone in Hardwicke Bay to allow seaweed cultivation — kickstarting a $140-million industry state-wide that will create livestock supplements that reduce greenhouse emissions from cattle.
The aquaculture zone includes three different lots about six kilometres offshore from the Hardwicke Bay and Point Turton townships and currently only allows for mollusc farming.
Hardwicke Bay Progression Association president Ashley Gordon said the draft documents released for consultation were a little "short on environmental impacts".
"Clearly, we don't want the fishing grounds damaged or harmed in any way," Gordon said.
"Having to drive your boat around a 20-hectare area is not a big deal — it's a two-minute diversion — but what people here want to know is if it will wreck the whiting grounds.
"It's as simple as that."
At the same time, however, Gordon said anything that brought jobs to the region was welcomed, as was the potential for seaweed-based livestock supplements to reduce emissions.
Source: ABC News