Seven platypus dead in yabby net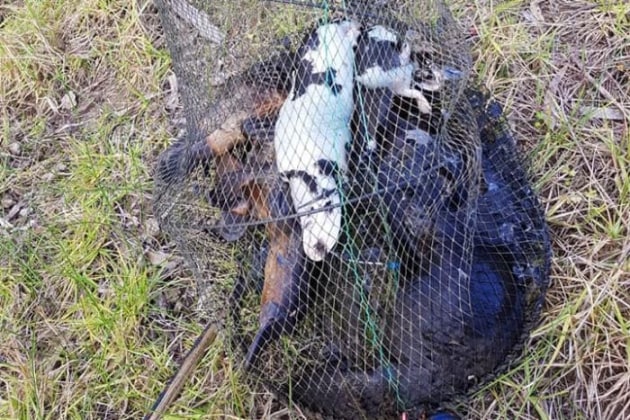 IN a terrible example of why opera house yabby nets, and other enclosed traps, will soon be illegal on both public and private waters in Victoria, seven dead platypuses have been found in a bait trap in the Werribee River, Victoria.
Enclosed traps, such as opera house style traps are currently illegal to use in all public waterways and the Victorian Government will extend the ban to private waters on 1 July 2019.
The trap in the photo was a collapsable trap, also illegal. Please get rid of any opera house or similar traps you have, or exchange them for open top lift nets with the Victorian Fisheries Authority's swap scheme. There are plenty of platypus-safe methods of catching yabbies.
Since the incident, Fisheries Officers have stepped up surveillance on the Werribee River and have already removed more illegal fishing equipment near the site of the previously located illegal trap
You can read more details about this sad incident in this article from the ABC website.