Site selection begins for Shepparton hatchery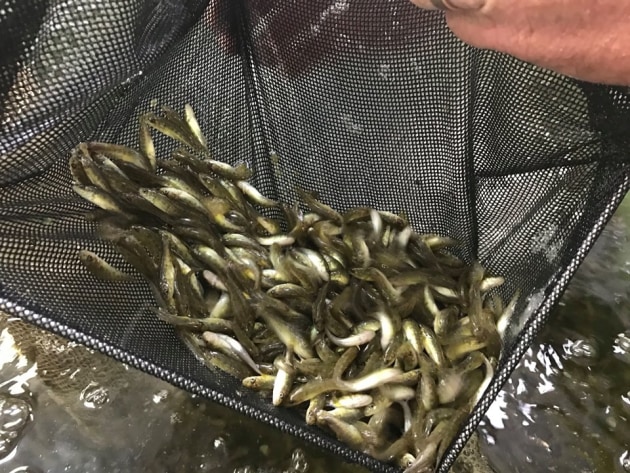 THE Victorian Fisheries Authority has written to several property owners along the Goulburn River to explore their interest in voluntary soil and water testing as part of a site selection process for a new native fish hatchery near Shepparton.
Victorian Fisheries Authority CEO Travis Dowling said the State Government committed to building a new hatchery at the last election.
"We grow lots of Murray cod at our Snobs Creek hatchery near Eildon but a hatchery near Shepparton would be warmer and better suited to growing a wider variety of species including golden perch, freshwater catfish and more Murray cod," Mr Dowling said.
"Today, letters have been sent to eight property owners between Murchison and Kotupna explaining our plans, the need for onsite testing to further inform desktop studies, and to determine their level of interest in selling land if tests prove successful.
"Should there be a willingness by property owners, Fisheries staff and expert soil and water consultants would meet onsite in coming weeks to undertake more detailed investigations to better understand site potential.
"Building a new hatchery requires careful planning and there are quite specific requirements to get the best facility, so this is phase one of an exploratory process to determine options. For instance, the availability of clays is a key factor in building hatchery ponds. Good access to groundwater is another.
"The new hatchery is expected to require an area of up to 100 hectares and will employ 12 full-time staff. It will also feature a visitor centre to attract tourists and boost the regional economy."
Mr Dowling said there was absolutely no obligation for property owners to accept the soil and water testing request, and they could rest assured that compulsory acquisition of land is not being considered whatsoever.
"If none of the landowners are interested, we'll explore other sites that may be available on the market."
A new native fish hatchery is exciting for Victoria's 838,000 recreational fishers and will secure supplies of fingerling fish for decades to come.
For more information click HERE.