Snapper tracking study says go fishing now!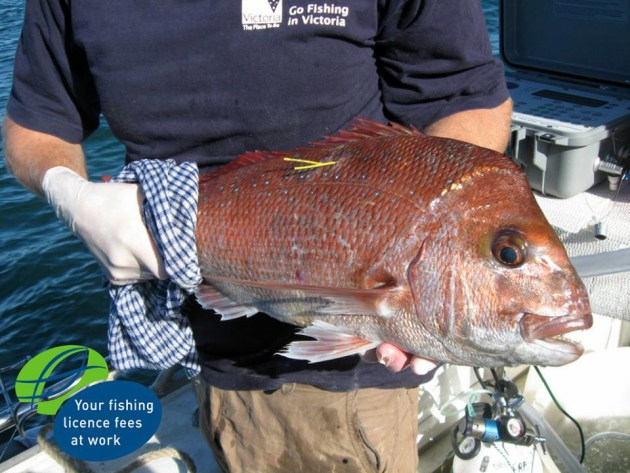 NOW is the perfect time to go fishing for snapper in Port Phillip Bay. That's the finding of a snapper tracking study by the Victorian Fisheries Authority (VFA).
According to the recently completed study, which used electronic tags to monitor their movement, the majority of snapper should have migrated into the bay by now.
This annual spawning migration usually occurs in October when water temperatures reach 15°C. The VFA says the bay reached this temperature recently.
Despite high variability in the snapper fishery over the years, the future trend for snapper is expected to increase moderately before stabilising in 2020.
The VFA notes that it is important that all anglers abide by snapper bag and size limits to ensure the fishery continues to grow and can accommodate natural fluctuation (to see the regulations, click HERE).
Most importantly, says the VFA, get out there and have fun! If you're planning to go fishing for snapper this week or on the weekend, they'd love to see your catch! Tag your photos with #vicfisheries.