Student awarded for rock fishing safety invention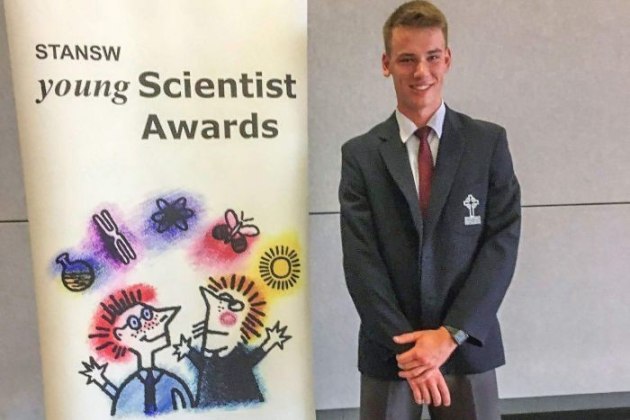 ISAAC Heagney, who has a passion for fishing, spent his HSC year developing an invention that could help save the lives of rock fishers who end up in the water.
According to an article on the ABC website, Isaac won the national title of Rural Young Scientist for his emergency alert invention, which consists of two compartments housed in clear acrylic and is completely waterproof.
The invention works by sending a wi-fi signal between a transmitter and a receiver.
"It communicates or wirelessly talks to another component, which stays out of the water but can't be in your car. It's got to be within a certain distance, so in your bag, up on a higher point on the rocks."
"Once it's completely underwater, it sends a message and then the GPS's coordinates are sent to a nominated phone number," Isaac said.
Isaac said he looked at existing products like the EPIRB, a mandatory safety item designed to be taken on board boats.
"But they're just too big and bulky to take on the rocks, like having a bag, and you've got to manually set them off," he said.
"I took the idea of an EPIRB and made it automated.
"So if you hit your head on the rocks, say when you fell in and you're unconscious, it can still alert someone that you're in danger."
"It  is worn on your hip. It's about the same size as a bait bucket on a belt or a strap around your waist," he said.
The former St Columba Anglican School student from south of Port Macquarie on the NSW mid-north coast said he "took the GPS components, joined them together and came up with different coding ways to make it all work".
 For his prototype, Isaac won $2,100 in prize money and an all-expenses paid trip to the International Science and Engineering Fair in Phoenix, Arizona in May where he will have the chance to showcase his invention.
You can read the full story HERE.