Summer-long edition of Fisho out now!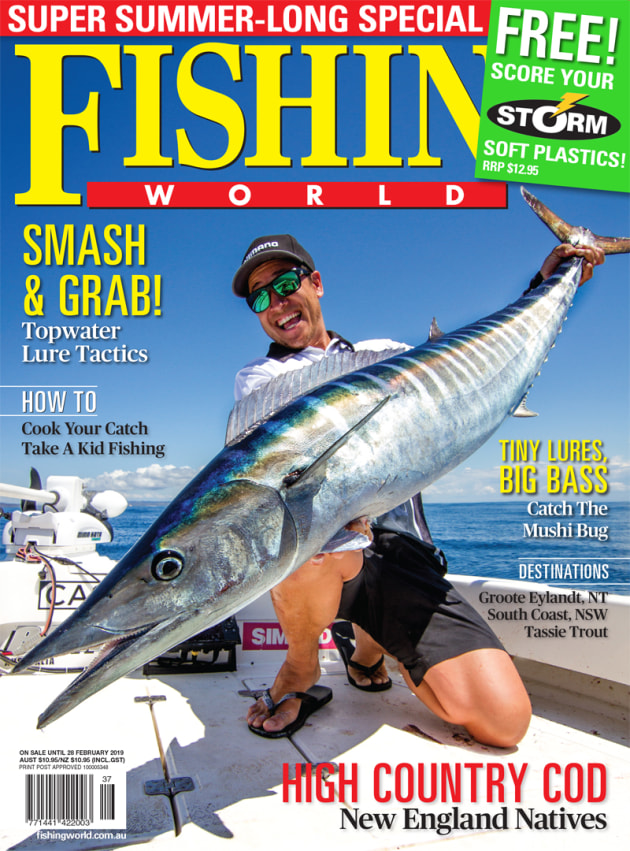 FISHING World's 2018 "summer-long" edition is on news stands now. It's a massive read, too, at over 200 pages. With 15 different feature stories, plus the Boat Fishing mag on the reverse side, there is sure to be plenty to educate and inspire you over the next few months.
The lead story is all about how to catch topwater pelagics on surface lures. This is complemented nicely by the following article that tells us what lures you need to get amongst the action.
Then follows pieces on freshwater fishing for Murray cod and bass, two rock fishing articles (perfect timing for summer), and three articles about fishing the estuaries for bream, estuary perch and flathead.
There are informative destination pieces from opposite ends of the country; one about Tassie's private lake fishery and one on Groote Island.
The mag is wrapped up nicely with pieces on gear for snapper, how to unsnag your precious lures, how to prepare for tournaments and how to cook your catch.
So, what are you waiting for? Pick up your summer-long edition of Fishing World now…it's the one with the awesome wahoo on the cover. Alternatively, it is available now on Zinio.