Swordfish satellite tag recovery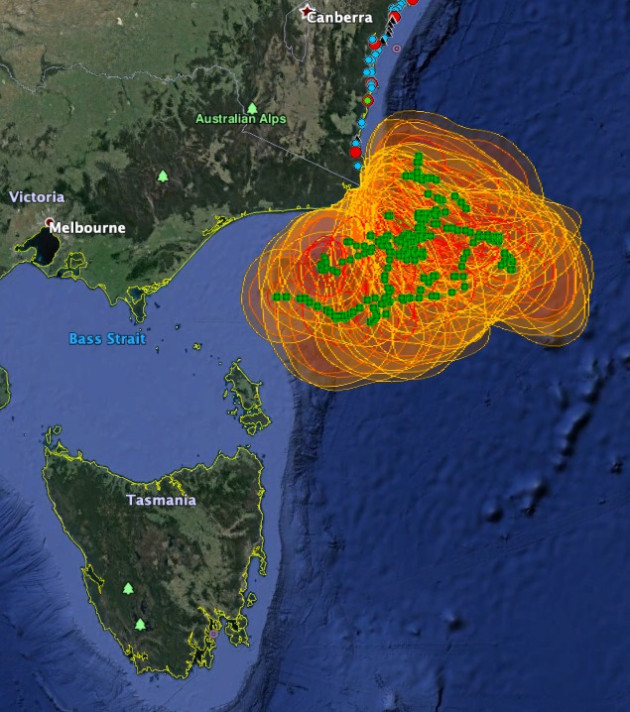 ONE of the satellite tags deployed on a swordfish in the Bass Canyon, Victoria, has come off early (just short of 60 days). According to a post on the VRFish Facebook page, an arly release is a
 common thing with sat tagging but the information gained is still very interesting.
First of all it confirms this fish survived the catch and release process. It also shows that the fish hung around in the Bass Canyon/ SE corner of Australia area for a couple of months (note the positions are estimated using a series of data, they are not GPS), even as the surface temperature dropped down to about 15oC.
The average maximum depth on each day seems to be a bit shallower than what has been observed in Tasmania. This is interesting as there was anecdotal evidence from rec fishers this year of mid-water hook-ups and marks on sounders that were off the bottom and potentially swordfish. There might also be some cyclic behaviour around maximum depth that can be teased out.
Thanks to the fishos that helped get this tag out (Steve Taranto and crew).
For more information contact the Institute for Marine and Antarctic Studies.