Tagged Murray cod recaptured five times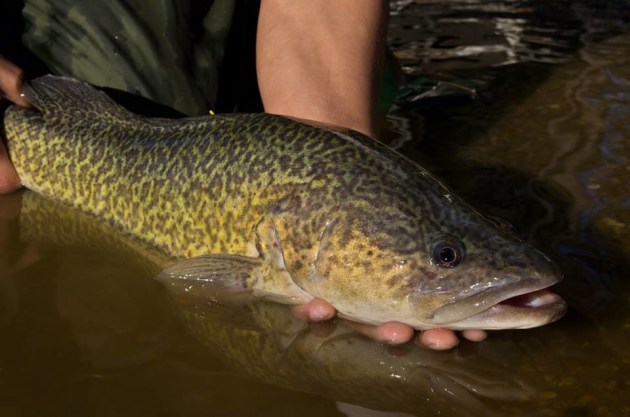 THIS Murray cod was first tagged in 2005 in the Murray River downstream of Lake Mulwala, measuring approximately 30 cm.

Since then, it has been caught 5 more times by researchers and once by an angler, who helpfully reported its measurements.

This year, it measured 51.1 cm, which means its grown only 21 cm in 13 years. That's at the very slow end of the spectrum when compared to growth rates for other Murray cod in Australia.

Information like this helps researchers understand more about Murray cod biology, including their movement and growth, which assists in their management and improving recreational fishing opportunities for everyone.

Thanks to the Arthur Rylah Institute for this fascinating insight.