Top End trip with a twist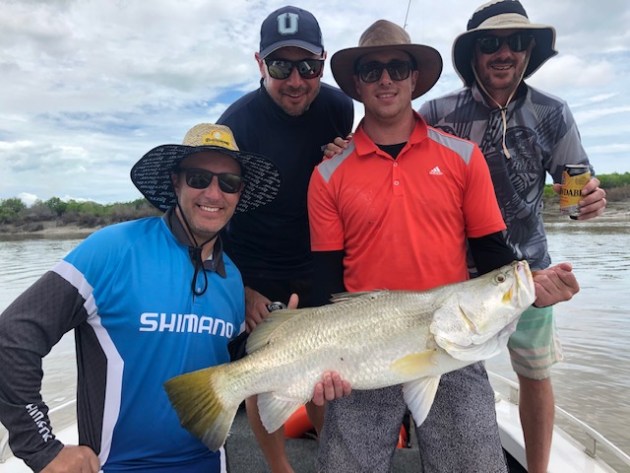 A GROUP from U&U Recruitment Partners in Brisbane just returned from a memorable four day fishing trip with Phil's Affordable Barra Tours to Shady Camp.
The group caught plenty of fish including a 90cm barra before the trip ended with a twist. On their last day, torrential rain held them up kilometres from Shady Camp. The skipper was required to call for assistance but got the group safely back to Point Stuart Lodge, albeit a few hours late.
Back at the lodge, the keen fishos were racing the clock to catch up with their transfer driver for the journey back to Darwin. It was on the road to Darwin, where the group was again held up when a two and a half metre croc decided to cross the highway in front of them. Craig Sneesby, part of the tour group, said it was a memorable encounter.
"It definitely was a true NT experience.
"It was an action packed ending with so many life long memories," Sneesby said.
Despite the eventful ending the group said they're looking forward to their next Top End trip.
For more information: www.barratours.com.au