Tournament wrap-up: 2019 Tollgate Islands Classic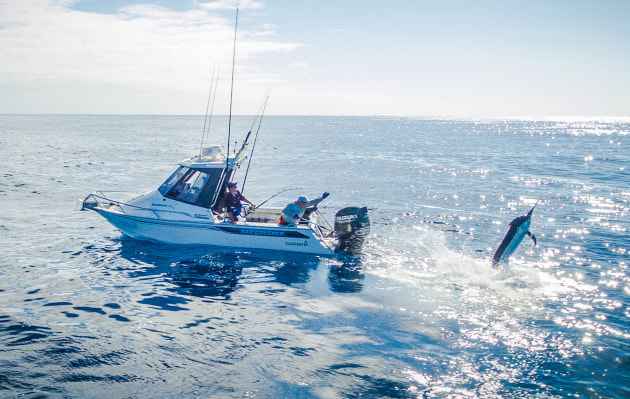 FISHO headed to Batemans Bay a couple of weeks ago for the 2019 Suzuki Marine Tollgate Islands Classic.
Despite an average weather forecast, the three-day event attracted 45 boats and 175 anglers, with a great turnout at the official dinner on Saturday evening.
As far as gamefishing tournaments go (and we've fished plenty of them over the years!), this was right up there as one of the most enjoyable – thanks to a great committee and friendly competitors.
We jumped onboard with a couple of the boys from Bar Crusher, fishing on the 670HT 'G-FORCE', finding a black marlin each day we fished.
With over $40,000 of prizes up for grabs, there were plenty of winners both on and off the water. Like most of those who entered the event, we're looking forward to heading back to bay again next year!
Official results from the weekend:
175 Anglers / 45 boats
38 striped marlin
12 black marlin
8 mako sharks
12 mahi mahi
2 striped tuna
T&R Prize Winners
Champion Boat – Dream Catcher II
Second Most Marlin – Square Metres
Most Shark – Relentless Pursuit
Combined Point Score OGF – Panlicker
Champion Senior Male – Tim Brown
Champion Senior Female – Zoe O'Connor
Champion Junior – Jed Forrest, Amanda Lamond
Champion Small Fry – Lachlan Cairns
Capture Prize Winners
Heaviest Marlin – Witch Craft (124kg)
Heaviest Game Fish Senior Male – Terry Harvey
Heaviest Game Fish Small Fry – Jai Britton
More info: batemansbaygfc.org