Turon River native fish release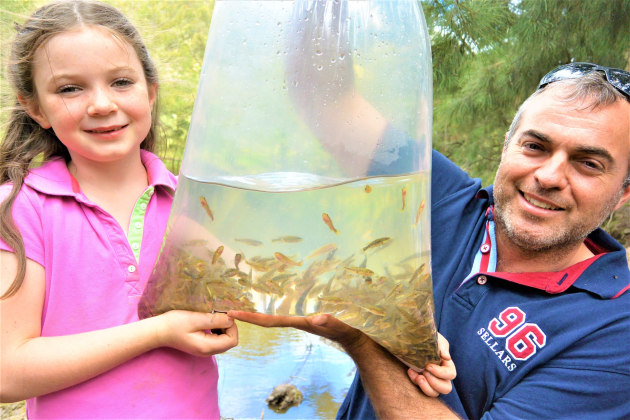 SOFALA CAS Fishing members released approximately 9,090 Murray cod and 6,060 golden perch into the Turon River last Saturday continuing their efforts to recover native fish populations in the Turon catchment.
The fish were purchased from Murray Cod Australia in Griffith with money raised at the Sofala Carp Blitz and matched with another $6,000 from the Recreational Freshwater Fishing Trust's dollar for dollar scheme funded from the sale of recreational fishing licences.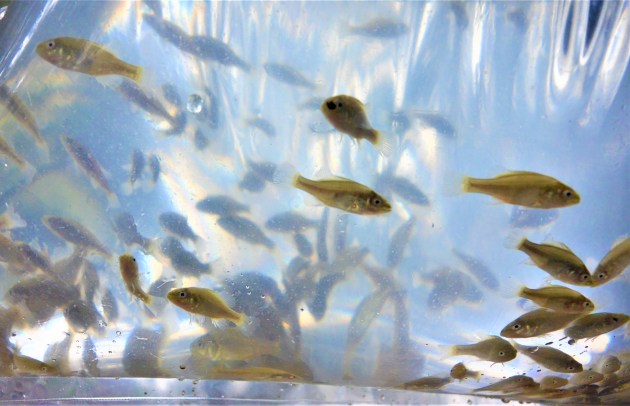 The fish were transported by road from the Griffith hatchery to Sofala then taken to approved NSW DPI release sites on the Turon River by Sofala CAS members to start their new life in the river. The fish will likely take around five years to reach the minimum size of 550mm for anglers to take or be in possession of. Sofala CAS Fishing has been releasing native species into the Turon catchment since 2009 in an effort to recover native fish populations in the region. Fortunately, the majority of anglers practice catch and release in an effort to support the species recovery.
Hopefully, this year will turn out better and see the Sofala Carp Blitz return in November for an all-out assault on the invasive pest species. However, in the mean time, there is nothing stopping recreational anglers fishing the Turon and helping the native species by taking out as many carp as possible. Sofala CAS says, it's a great way to familiarise yourself with the area, hone your skills and find some good locations to fish during the Blitz.