Vale Bob Russo
LAST week Australia lost iconic fisho,
Bob Russo.
Bob was a landbased gamefishing legend, a skilled fisho, rod builder and regular Fishing World columnist. Condolences to Bob's family and friends. (Tributes to Bob Russo follow).
Vale Bob Russo – Greg Finney
Australian fishing lost a true pioneer and legend last weekend. Bobby Russo was a modern day fishing celebrity and lost his fight against a cruel lung disease. Bobby was a Fishing World contributor for many years, writing about his land based game and later, estuary fishing adventures along with rod building. We have all lost something very special with his passing.
From humble beginnings in Sydney Bobby grew through the ranks with Mascot Anglers, fishing the Bondi Murk for tailor and blackfish with Alveys. He served a long apprenticeship on the Sydney rocks and went on to fish in WA at Canarvon's famous rock platforms with hydro balloons for Spanish mackeral. He managed to blow himself up in a makeshift dunny one day and spent weeks in hospital with serious burns. It was on the Jervis Bay, NSW rock platforms that Bobby found his true calling when land based game was in its infancy in the '70s. The old "Bobster" was a wild boy back in those days and fished in a pair of underpants while wearing a Daniel Boone style racoon skin cap. He played hard and fished hard and that's an understatement. Some of Bob's antics and achievements went down in folk law and are still laughed about these days. Despite the wild things he did on the rocks he could fish. He caught 60 and 70 kilo yellowfin from Devils Gorge and The Tubes on live frigate mackerel and 24 kilo tackle when everyone else was fishing live yakkas and getting blown away on 10 and 15 kilo gear.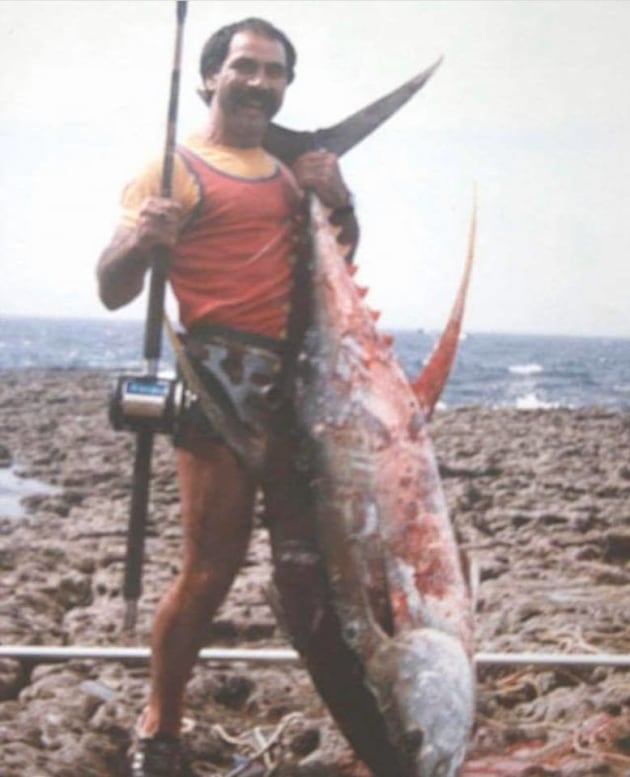 Bobby spent years fishing those JB platforms and caught fish that are still talked about in LBG circles. He had no time for BS and would be, could be "experts" who hadn't done the hard yards and put in the immense amount of effort and time required. He did and had the results and achievements to prove his prowess on the stones. In later life Bobby walked away from the LBG scene but he never forgot his roots. He fished the same rock platforms for drummer and blackfish and took up estuary fishing from his much loved 4.3 metre Stessl tinny. He caught a heap of fish and was always innovating with new techniques. He also turned his hand to custom rod building and produced some awesome LBG and estuary rods. I've still got several rods he built and they will be treasured more than ever now.
Australian fishing and Fishing World have lost a true legend of our sport in Bobby's passing. Bobby found Christianity in his later years and contributed greatly to the Shoalhaven Community through Church and volunteer work for people less fortunate. He knew everyone in Nowra and the wider fishing community and was always there if you needed help or just a chat. He was a great listener and the kettle was always on if you needed to talk about a problem. He helped my young bloke Andrew on many occasions if he was having an issue and he was always there for the younger generation.
Bobby – you will be missed greatly and we are all better off for the extraordinary life you lived and your friendship. May you rest in peace in the arms of your God.
Listen here to an interview with former Fisho editor, Jim Harnwell, on ABC radio chatting about Bob Russo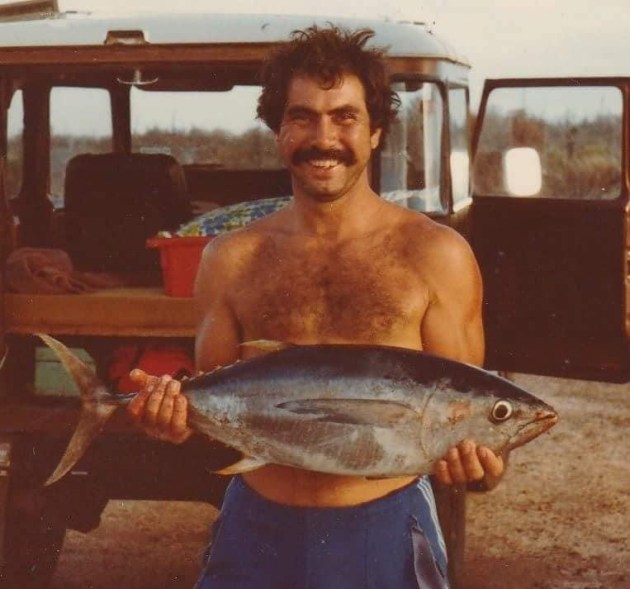 Farewell Bobby Russo – Mark Fisher
I first met Bobby Russo while fishing the rocks of Devil's Gorge 40 years ago. Bob was an imposing figure dressed in sandals with socks, just his "Reg Grundies", a singlet, and his "Davey Crocket" racoon skin cap, his usual fishing attire. In those days he either accepted you or intimidated you. If he accepted you then he would teach you just about anything about fishing. If he didnt, you soon knew about it. He was and will always be a legend and pioneer of LBG.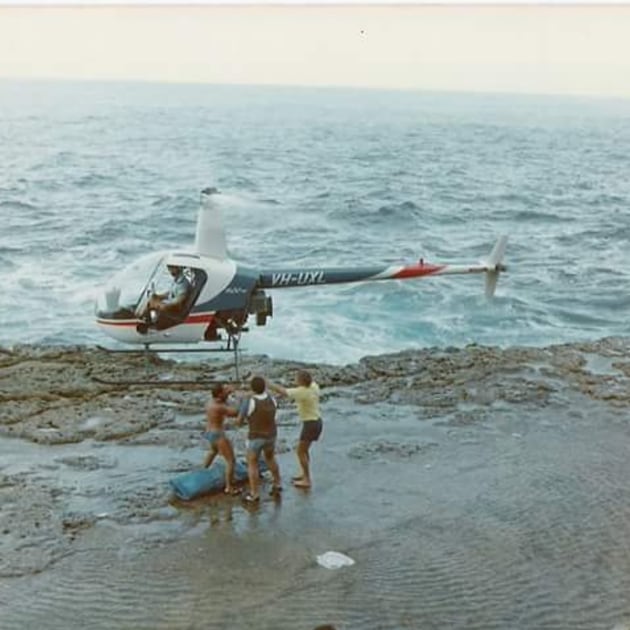 In later years I had moved west to Broken Hill and Bob was living down at Greenwell Point. We were both writing Rodbuilder articles for Fishing World. We regularly spoke by phone, talking about our current builds and learning from each other. Four years ago I moved back to Nowra where Bob and his wife Genti were among the first to welcome me back. Bobby and I resumed our rodbuilding passion where we regularly traded skills or information. He introduced me to Hobie fishing which apart from Genti, was his other passion. I still laugh when he put a 20 litre bucket over the side of his Hobie to slow his drift. We were both talking and fishing and he promptly forgot about the bucket. Sometime later we paddled back towards the ramp and Bob kept falling behind. I paddled back to see what was up. He said, "Fish I don't know what's going on. I'm absolutely knackered." He paddled into shore while I paddled back to the ramp to get his car. I drove to a point where I could pick him up. Here he was lying on some grass laughing fit to burst. I thought, "What the hell!" He told me he had forgotten about his sea anchor (the 20L bucket), it was half full of sand and water. We had a great laugh and he made me promise not to tell anyone. I broke that promise shortly after by telling everyone I could but he had the gift of laughing at himself, more so than laughing at others.
Vale Bobby Russo, loving family man, Legendary Fisherman, true mate.
Rest in Peace.