Abu Garcia Rayrex range review

TACKLE innovation has come a long way in recent years. We mostly hear about higher end, pricier technology making it possible to catch bigger, faster fish. While that's fantastic, at the other end of the spectrum, entry level and affordable tackle has also come along in leaps and bounds. Budget conscious anglers no longer have to put up with cheap and inferior tackle. For around $100 you can walk into a tackle shop and choose a very effective off-the-shelf rod to suit most styles of fishing.
One such range of rods is the Abu Garcia Rayrex. I was first introduced to the Rayrex while shooting a video with the fellas from Abu Garcia last year. Over the course of the day on Lake Macquarie we caught a number of estuary species on the new rods, from flathead to bream, plus a few other odds and ends.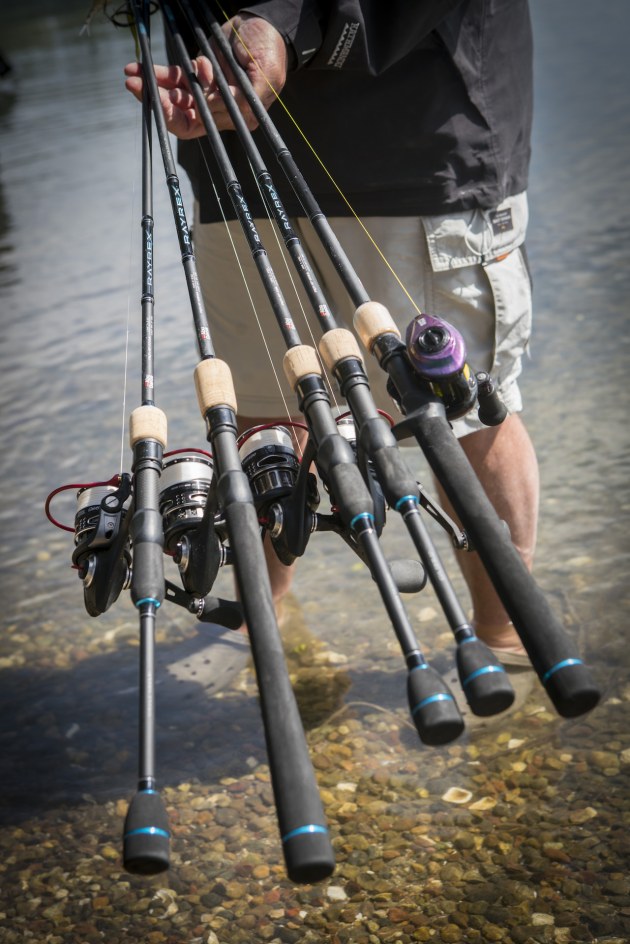 Each rod was noticeably light and crisp with a fast taper. Casting tiny bream plastics was easy and feeling the bites was possible thanks to Abu's HSC blanks (High Strain Composite).
The guides are Fuji Fazlite and each rod features Cork & EVA design with Skeletal Graphite reel seat.
According to Abu Garcia, the stiffness and strength comes from the F65 Flex System. It obviously works a treat.
Since originally testing the rods on Lake Macquarie I picked up a 4-8kg Rayrex Corker bait caster rod and matched it to a Abu Revo SX reel. The combo was aimed at chasing natives such as yellowbelly and Murray cod in the western rivers and lakes. It would also double as a light barra rod in the tropics and wouldn't be out of place in the salt or even chasing big impoundment bass.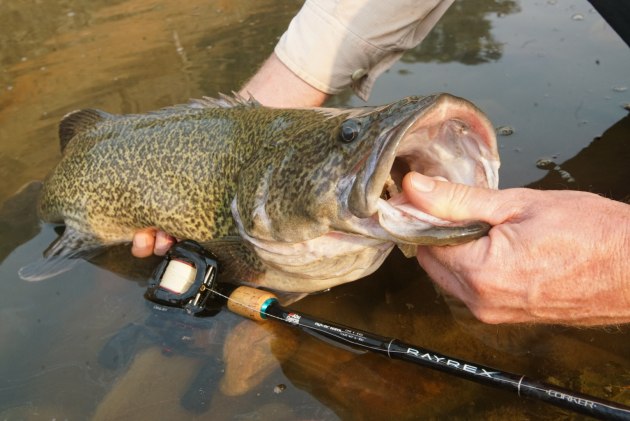 The combo, just like the spin rods tested last year, proved to be light and responsive. It's ideal for casting hardbodies and spinnerbaits from 6 up to about 50 grams and has enough feel through the blank to detect the subtle hits from wary fish.
The Corker also has plenty of stopping power to subdue an average size cod or yellowbelly without tiring them too much for release.
Best of all, while I always look after my tackle, the affordability of this combo means it doesn't feel so precious while using it around harsh environments.
Each rod features a unique name, such as Da Brimz, Big Red, Croc Hunter, Rack Em Up and more. It's pretty obvious the range has been designed and adapted for Australian conditions and Aussie fish. That makes choosing the right rod so much more simple. And with 13 spin rods and four bait casters in the range starting from ultralight to heavy, there's sure to be a rod for everyone.
If you're looking for an affordable range of rods I highly recommend Abu Garcia's Rayrex range of rods.