Berkley Bender review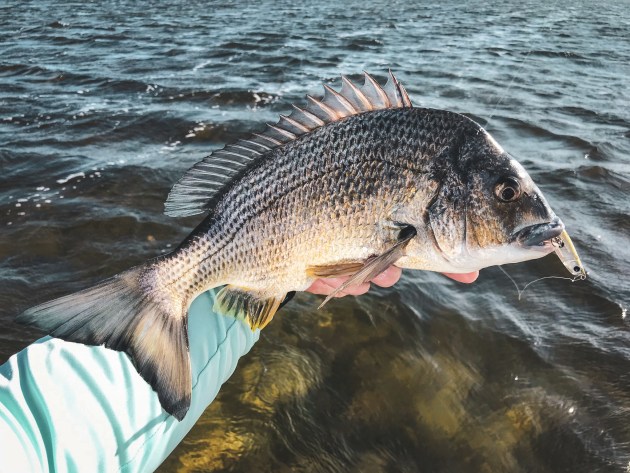 THERE is something about catching fish on surface lures, that anticipation, that rush as a wary predator stalks your lure and then ultimately the strike as it aims to disable and eat what it thinks is prey.
For the last few years I have reignited my passion for surface fishing the estuaries in summer, either wading or from my kayak, it really is a great way to get a fishing fix if time poor or the weather is not allowing me to chase bigger bluewater fish.
As always, I'm searching for the ultimate fish deceiving weapon and when I find one rarely will I change to something else unless the fish are not forthcoming or environmental conditions force my hand to use something else.
Que the Berkley Pro Tech Bender, an odd looking banana shaped design that had already established itself as a must have lure for bream, bass, whiting and flathead enthusiasts, and quietly in a certain Queensland river dynamite on threadfin salmon and mulloway.
First impressions from the packet were excellent, great colour range with 8 options, available in 76mm and 100mm versions, weighing 4.4grams and 8.5 grams respectively and most of all, quality Owner trebles.
I wasted no time in tying one on and hitting the water in my kayak. It was a slick calm morning which is not ideal for flats fishing, but still it usually yields results with a little extra work.
First few casts, I quickly realised the 76mm size with centre weighting lacked the casting distance of other rear weighted surface lures, secondly, I struggled getting the retrieve right with the usual rhythmic pulse I used with other surface lures.
In all honesty I was little bummed. It did however raise a few fish when nothing else did, with raving reports about this lure's ability to catch, I put it down to angler error.
Next time on the water was wading some knee deep flats with a pumping nor'easter and my usual topwater lure was struggling in the choppy conditions, I opened my box and pulled the Bender out and tied it on, this time I did a little homework on YouTube as to the retrieve most people found successful.
Casting was not a problem with the wind at my back, I began a shaky quarter reel turn retrieve and lo and behold this lure danced and dived, wriggled and waivered like nothing I seen before, I stopped for a moment to contemplate the lures crazy action only to be interrupted as over a kilo of blue-nosed, bronze-coloured bream climbed all over the lure.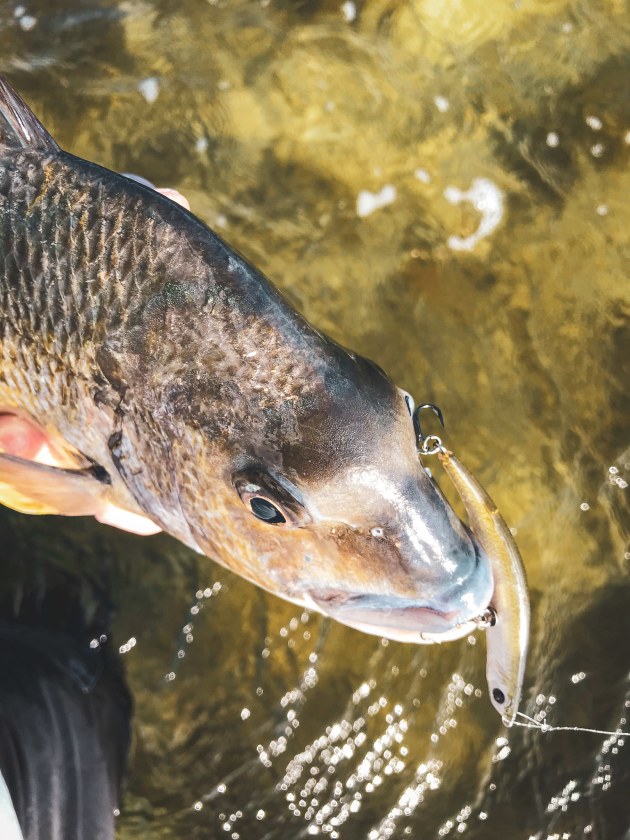 The session continued with fish after fish in conditions that most other lures could not handle. I also perfected the retrieve were if a bream was following I would stop and perform two downward twitches which would send the lure wriggling slightly sub surface resulting in a bite and almost 100 per cent hook up ratio, something very hard to achieve traditionally with surface lures.
I now was one of those raving fishos praising the effectiveness of this obscure design. However, I wanted to use it more. But casting distance, wind or no wind, was key to a lot of my fishing, around 1-1.5 grams of lead stuck to the rear of the lure fixed this without hurting the action too much.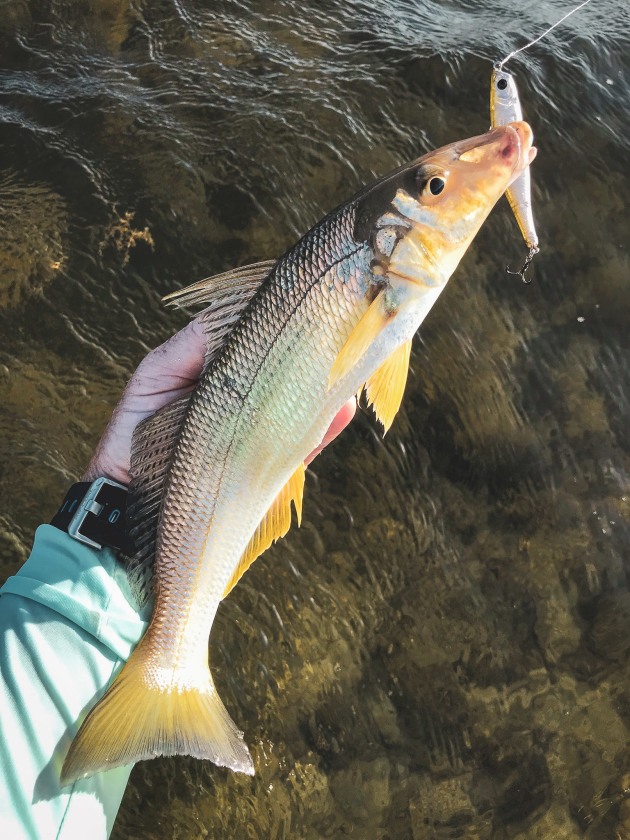 This aside if you were fishing everything else besides shallow flats the casting distance would not be an issue, the lures probably not designed for the task I set. In saying that, it catches bream, whiting, flathead and even some silly longtom better than most of lures on the market.
They have a wild and whacky action that fish just cannot resist, at an RRP of $16.99 for the 76mm and $18.99 for the 100mm and an excellent colour range with hardware good to go from the packet, you would be mad not go on a Bender!
For more information: www.berkley-fishing.com