Berkley Shimma Shrimp review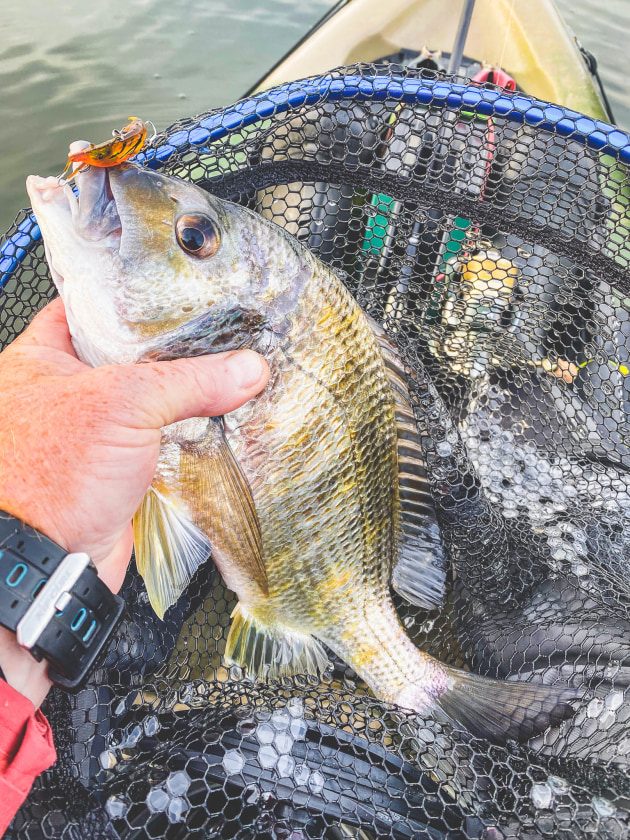 PRAWNS, we all know fish love to eat them. Even I'm very partial to a prawn sandwich with a dash of cocktail sauce!
Every tackle company knows this and some amazing lures have evolved, but for every good one there is a few average to lesser models that could only be described as the seafood extender to the raw prawn.
My prawn dabbling started a long time ago with the soft plastic D.O.A lures and a unique hard resin model made by Rio's Lures that I picked up from Fishing Tackle Australia on a northern LBG trip, both lures proved especially effective on flathead.
Many a tide has ebbed and flowed under the bridge since then and my quest for all things fishy has seen my focus come and go from the more still water environments of the coastal estuaries. In this time, there has been countless prawn and shrimp style lures hit the market and as technology and production have evolved the realism has reached an incredible level, that said, as realistic as some are they still don't fit the bill for all species and catch like one would presume. A fair percentage of my fishing pursuits know revolve around many of those prawn eating species like bream, whiting, perch, bass, flathead and even luderick. That's right, I've found a little something that fools those herbivore striped bandits besides a weed fly.
Berkley released the Shimma Shrimp some time ago now and ill admit it had me intrigued immediately as I had been waiting for something along the likes of this, it also came in a variety of sizes, 65mm, 100mm and 120mm so it covered the bases from bream to mulloway. The weighting seemed good as well, 3.5g, 12g and 20g respectively with quality rings and hooks ready to go. Although, I'm not a huge fan of the chrome colour, however, I have found it to make not much difference in getting bites.
I could not help myself and lashed out on one of each size, they just looked too darn good not to catch fish. One issue was selecting a colour, with 10 to choose from there was a bit of to-and-fro as I didn't want to break the budget by buying all 10 in three different sizes. The first time out my only 120mm was gobbled by a large tailor first cast and that was the last it was seen so it didn't get tested too well for a mulloway and I was a little deterred at buying another if that was to happen again.
So, it was time to try the smaller 65mm version on a kayak outing a few days later. After a good lashing it landed a few fish but nothing more than what I would normally get on a plastic. I was starting to think we have a slightly better version of prawn seafood extender on our hands. It wasn't until after the following trip I witnessed a 65mm or thereabouts prawn being chased by a bream that something upstairs clicked: I had been working the Shimma Shrimp like a vibe since essentially that is how it presents but a prawn does not swim that way. Prawns if not moving slowing along the bottom move in short sharp darts and bursts. I quickly tied one on and started using a quick snap of the rod tip on a semi slack line and totally disregarded making the lure vibrate on a longer draw lift.
The results were immediate, and my lord did this lure get raised from the prawn seafood extender to that luscious honey soy garlic king prawn BBQ skewer we all relish! This lure is now my number one "go to" in an estuary.
Australian bass, flathead, estuary perch, bream, whiting, silver trevally, tailor and luderick cannot help themselves, with the right retrieve it is a constant stream of bites fishing the right areas. The one surprise was the luderick. While they will eat a lure, its not commonplace. But a certain colour in the 10 to choose from just flicks their switch and you catch more of them on occasions than any other species.
Now your probably thinking are there any negatives? There are but not necessarily from the lure maker or the lure itself, large flathead and tailor love them and when fishing a lighter leader for other species a few losses can add-up on the wallet. The other, is they are not a very good option in "snaggy" areas having two trebles, though I feel in the non-snaggy areas these aid in more hook-ups on fish like whiting and luderick.
Ok so this review has turned out all about the smaller 65mm, what about the other sizes? Well, I'm yet to give them a thorough enough go to comfortably write a review, but once the time comes you will be sure to see it here.
Berkley have some very interesting science behind this lure, which is possibly why it works so well, it has also been constructed from TPE material making them very durable and at a cost of $14.99 - $16.99 they are great value for money with Owner hooks and rings, the only problem is the larger toothy predators liking them also.
Best get off the lounge and "Shimma" into a local tackle store and grab a honey soy garlic king prawn skewer, a.k.a the Berkley Shimma Shrimp!
For more information: berkley-fishing.com.au