Halco TB55 review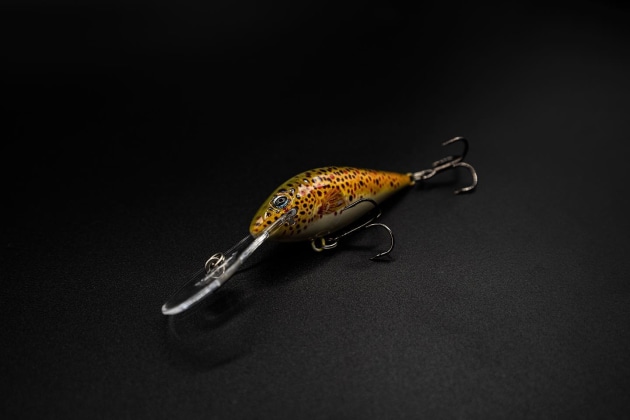 HALCO Tackle showed off its latest TB55 lure at the recent ICAST show in the US and officially unveiled it at the AFTA tackle trade show on the Gold Coast.
In a nutshell, the TB55 is a highly versatile 55mm long, 7.5 gram hardbody with Mustad #6 black nickel trebles. It's designed to be neutrally buoyant in fresh water and has, what Halco describes, as a "hybrid" action halfway between a crank bait and a jerk bait. It dives to about 3m or 5m when trolled with light braid and fluorocarbon.
The TB55 has its origins in the well-known Tilsan Bass lure. Halco purchased the Tilsan brand of lures 20 years ago and subsequently sold the timber Tilsan Bass in Australia and internationally with great success. It was a fantastic lure.
The problem with timber was the inconsistencies in quality, buoyancy, action and the difficulty sourcing exotic materials. As such, the obvious choice for a company such as Halco, with a lifetime of lure manufacturing under its belt, was to produce the lures in plastic. This allowed them to accurately control quality, buoyancy, and offer a vast range of colours, some of which were impossible in timber (clear, for example). And most importantly, the plastic version mimics the action of the timber version perfectly.
I've fished with the team from Halco and can vouch for their experience, not just as lure makers, but as keen fishos who understand the lures they sell. They personally design and thoroughly test these lures for some length of time before hitting the shelves. I have no doubt the TB55 has been thoroughly tested and refined so fishos have confidence in its ability to catch fish.
Fishing World was lucky to be sent a small sample of TB55s to test several months before their release at AFTA.
I don't need an excuse to go fishing, but it doesn't hurt, and having a handful of Halco TB55 lures seemed like a good reason to chase some cod.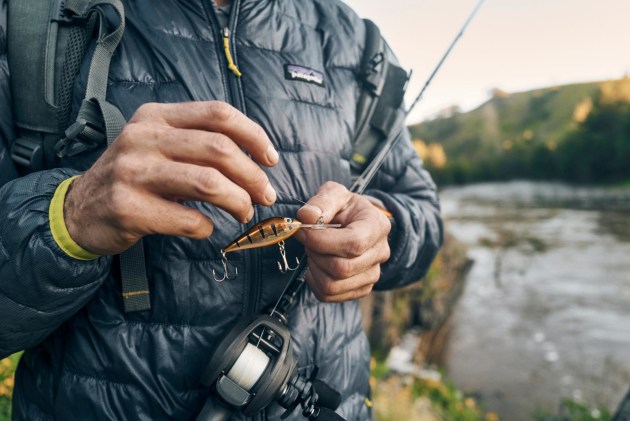 At 7.5 grams, the TB55 was at the lighter end of the scale to be casting with my Murray cod baitcaster outfit. However, the streamline body made casting reasonably easy and it didn't take long to fool a nice cod from a NSW Central West river. I caught several more over the next few trips, along with plenty of redfin.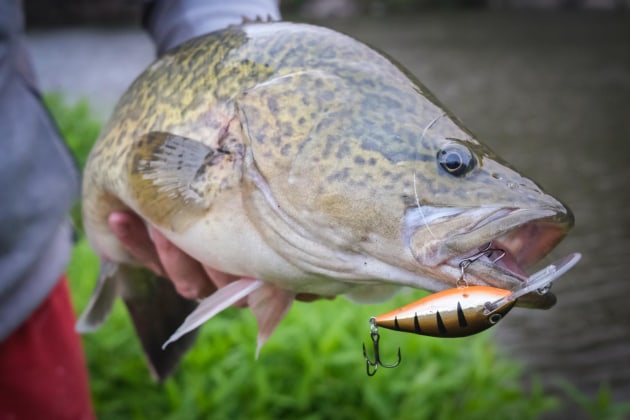 It's a very versatile lure! A few months later and I carried a few TB55s to the Kimberly in Western Australia and found them deadly on mangrove jacks, cod, coral trout, queenies, and practically anything that swam in the clear tropical waters. At first I was worried the standard hooks wouldn't cope with the unforgiving nature of this type of fishing or the tough species we encountered. I was pleasantly surprised to find the hooks and the lures themselves remained unscathed.
The TB55 is also a great lure for bouncing around structure without too many snag hook-ups. Whether its the bib or the position it sits while swimming, it was fished through some heavy timber and rock bars with very few issues. Occasionally, if it did find a snag, the strong buoyancy would pull it way after a few seconds.
The size and action lends itself to a wide variety of species. As described above, I've had success on either side of the country fishing for very different species in fresh and salt. I've also caught bream and bass on the TB55 and I have no doubt they would be dynamite for flathead fishos, especially trolling the flats. Even trout and golden perch fishos would find them productive.
The TB55 is available in 15 colours, some featuring Halco's trademark Invisi Glo technology that makes lures glow in the dark, while others feature UV reactivity.
For more information: www.halcotackle.com