Handmade Blackfish Floats review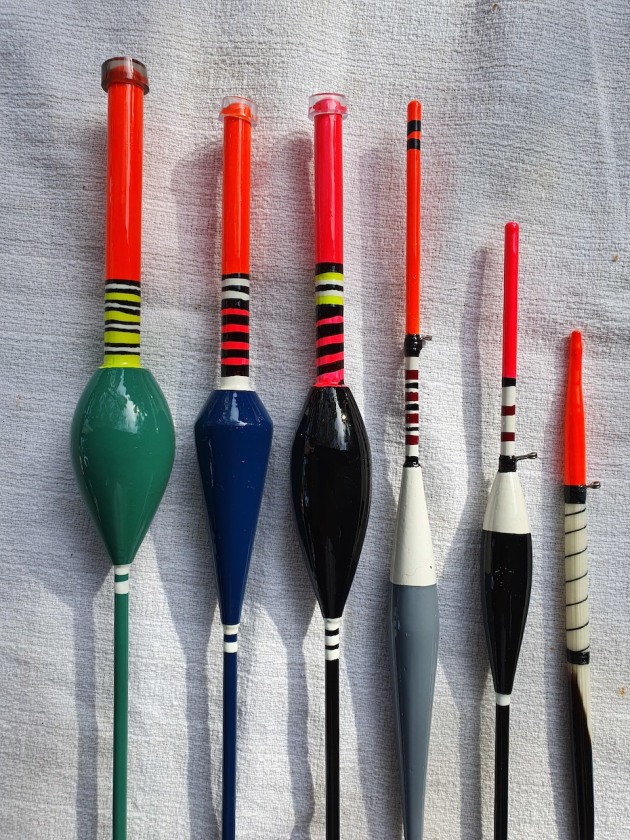 WHEN I started luderick (blackfish) fishing back in the 1960's there weren't a lot of quality floats available commercially so most of us made our own. We used cane stems, or sometimes porcupine or bird quills, fitted them with wine corks or balsa we shaped with sandpaper, then finished them with paint or lacquer and fluoro paint up top. My old dad was still making floats into his 80s, and I'm lucky enough to have two fishing mates, Alastair and Mike, still sending some of their classy products my way.
Some tackle stores, even back then, were lucky enough to have local floatmakers supplying them with floats for sale. These guys were generally older, made their floats primarily for their own use, and used the "extras" to supplement their retirement spending. But the supply was always going to be time limited.
I've just been lucky enough to have been sent a set of six floats from Handmade Blackfish Floats to try out and review. Handmade supplies these through tackle shops along the East Coast and going by its Facebook page, they've been very well received. They range from an ultralight Porcupine Quill through to a substantial Rock model. In between are floats designated Estuary, Super Sensitive and Breakwall (two versions). Their shared quality is a beautiful finish and a consistency of weight and size, something harder to achieve than it sounds. The fluoro paint finish is fantastic.
If you've made it this far in the article, your probably a blackfish tragic, so you'll appreciate some technical detail on each model. Each is handmade of balsa on cane stems and hand-painted:
Porcupine Quill: For very light still water conditions, can hold between 1-3 grams of lead weight. In splitshot terms, that's between one number 0 and one number 1 plus one number 0…..1 shot weigh about 2 grams and 0 shot 1 gram.
Estuary: For general estuary and lake work, can hold 5-8 grams of weight.
Super Sensitive: For minimum resistance work, can hold 8-15 grams of weight.
The three models above are running floats, each fitted with high quality stainless steel runners, allowing rigs and baits to be adjusted to any required depths.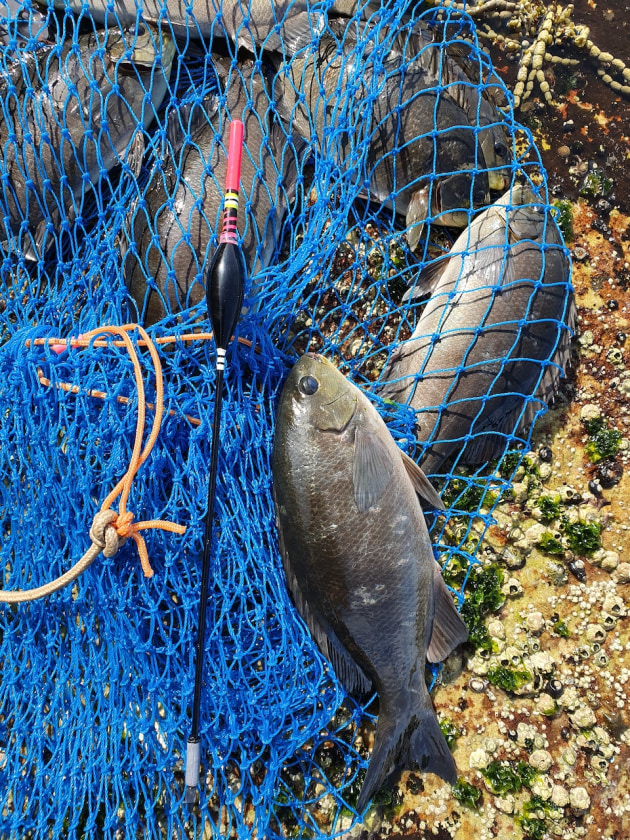 The following models are available in running versions using stainless runners, or fixed versions using fitted removable plastic flex on both tops and bottoms. Luderick anglers in different parts of the fish's range have long held preferences for one or the other of these types, largely related, I suspect, to what they grew up using. I'm a fixed float advocate for rough water work, but like running floats in still or very deep situations.
Breakwall (versions 1 and 2): For fast water work…equally suitable for breakwalls or low level rock platforms. Both are pre-weighted with 16-18 grams of lead on the stem. To get the narrower version 1 set just right took me four size 1 shot on the trace. The slightly heavier version 2, six size 1s on the trace.
Rock: A true rough water / higher ledge float, with 20-24 grams of lead on the stem, capable of holding up to nine size 1 shot.
They're my shot recommendations, not Handmade's. Different anglers like different amounts of float mast showing, and plenty still use sheet lead rather than shot on their lines and traces, which means trial and error for those folk to get their settings just right.
I'm looking forward to giving each of the models a good work out in their ideal locations, once COVID has passed us by. For now, I've only really fully tested a Breakwall version 1, as part of my "exercise/fishing for food" routine, and it worked beautifully. Cast well, very easy to see in both dark and white water, and responsive to bites from both my location's luderick and rock blackfish inhabitants.
For more information: Handmade Blackfish Floats