Lowrance's new Hook2 Fishfinder/Chartplotter
FISHING World recently received a sneak peek of Lowrance's new Hook2 Fishfinder/Chartplotter on Sydney's Hawkesbury River. Check out the video below to see the new unit in action.
At the heart of the HOOK2fishfinder/chartplotter series is Lowrance Autotuning sonar – a new system that actively corrects sonar settings for the clearest underwater view. Now, anglers can spend more time fishing and less time making manual adjustments to their sonar settings. Most models will also feature full navigational capability and pre-loaded, high-detail mapping.
According to the manufacturers, HOOK2 is not only easy to use, but anglers can cover more water in less time with 2X wider sonar coverage with new Lowrance wide-angle Broadband Sounder and CHIRP sonar. SideScan and DownScan Imaging complete the HOOK2 sonar arsenal on select models, ensuring anglers can view life-like images of fishing-holding structure to both sides and below the boat.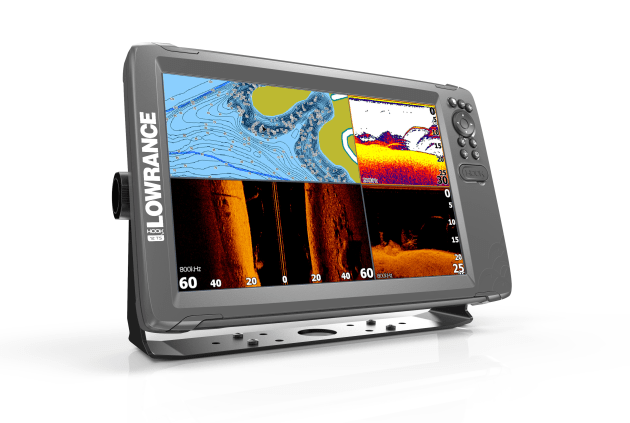 The new HOOK2 series will be available in three easy-to-install sonar categories to meet every angler's needs – 3-in-1 sonar with High CHIRP, SideScan and DownScan Imaging; 2-in-1 sonar with High CHIRP and DownScan Imaging; and Broadband Sounder, respectively known as TripleShot, SplitShot and Bullet. Bullet 4-inch units have a new wide-screen design, providing additional detailed sonar history compared to vertical 4-inch display models.
HOOK2 fishfinder/chartplotters will be offered in 12-, 9-, 7-, 5- and 4-inch display sizes, and most models will also feature full navigational capability and pre-loaded C-Map cartography. HOOK2 fishfinder-only models – with the exception of the sonar-only HOOK2 4x Bullet – include a built-in GPS Plotter (without charts) for saving waypoints, following trails and navigating to favourite fishing spots.
"With HOOK2, our goal was to capture the spirit of the Lowrance customer who values enhanced sonar and imaging, simple controls and clear displays – all at an extremely competitive price," said Leif Ottosson, CEO, Navico. "From Autotuning sonar settings, wide-angle sonar with double the coverage of most fishfinders and the easiest-to-use, push-button design, HOOK2 combines powerful performance and simplicity into a fishfinder every angler will love."
Ranging in price from $129 for the 4x model to $2149 for the 12, the new HOOK2 units are due to be available in late 2017. For more information, click HERE.