Mako Eyewear GT G3H9 review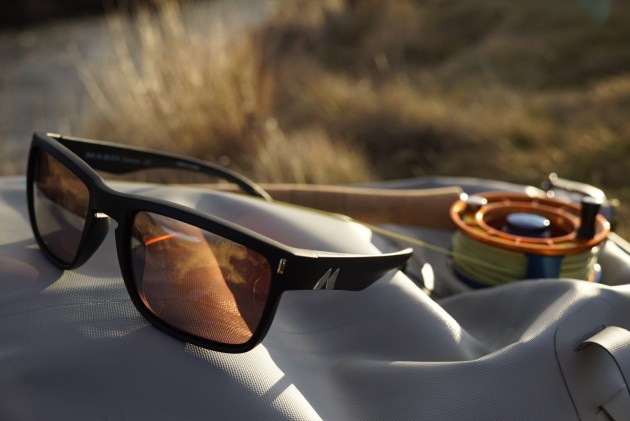 GOOD sunglasses are one of the most important elements of anyone's tackle box. If you don't have them, or even a decent pair, you're putting yourself at a real disadvantage. They not only protect your eyes from the harmful sun, they also help you spot fish, bait, structure, underwater hazards and more.
Different lens colours work for different types of fishing, whether it's freshwater, estuary, flats, or offshore. Then you have cloudy days, sunny days, etc. Unfortunately one pair won't cover all bases. That said, Mako Eyewear's G3H9 lens in the GT frame comes pretty close to an "all-rounder".
The GT frame has been really popular for Mako; it's a great looking frame. It's something you can wear on or off the water.
The lens is a rose/copper colour with a subtle silver mirror on the front. The lens to me has more of a pink or rose tinge than a traditional copper colour. It's a great all round lens for sight fishing. I've used it across fresh and saltwater and find it easily highlights underwater structure and fish without turning the outside world pink. It's one of the only lenses I've worn that allows you to wear the glasses all day without taking them off. It's great for driving, great for shade, and great for sun – very close to a true all rounder.
The lens is glass which makes it incredibly strong and less prone to scratches.
More info about the GT G3H9 or any of Mako's sunnies at makoeyewear.com.au.