Penn International 30VISW Review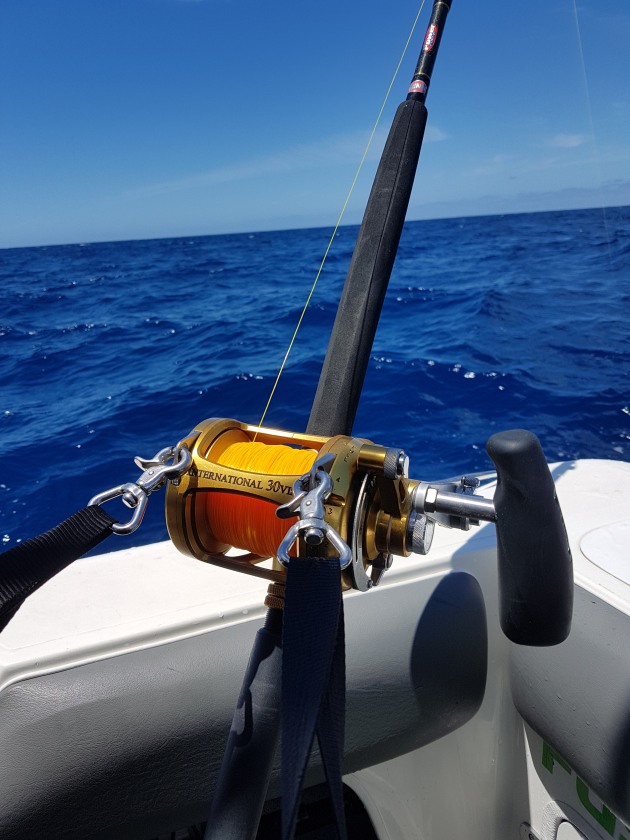 I RECENTLY borrowed one of the newly released Penn International 30VISW reels to put through its paces over the 2017/18 game fishing season. Spooled with high visibility Gold Stren 15 kg IGFA monofilamewnt line, and secured to a 15 kg Penn Power Curve rollered game rod, it certainly looked the part.
After tying a double in the mainline,and connecting a wind-on leader, it was over to the pull scales to set the strike drag pressure. The way you adjust the drag has changed from the previous models; there's now no need to push in and turn the drag dial, just turn it clock-wise for more drag and anti-clockwise for less. There's a re-assuring incremental click with each adjustment, which I liked.
Once strike drag was set, we pushed the drag lever forward and measured sunset drag. We found the drag curve to be nice and linear, which gives great confidence when it comes to putting some hurt on a stubborn, deep-fighting game fish. Setting the drag I found the ratchet to be on the quieter side, however when pulling line off under load and speed it fires up and makes a terrific howl. There was the perfect amount of resistance in free spool to stop over-runs, but not enough to pull hooks while live baiting; a nice balance.

Once on the water we got lucky. One of the two rods we had out went off - and it was the new Penn that got the bite. Amanda was on strike and did battle with a nice Central Coast striped marlin. The first thing she noticed was how nice the newly designed handles were to crank. They're a perfect shape for your hand and super comfortable. Handle design has certainly come a long way in recent years. With the drag lever pushed beyond the strike button, extra drag was applied very smoothly, no jerkiness, just nice even application of pressure.  
Penn took the rod and reel combo back to use with its fishing simulator during the recent NSWGFA Interclub tournament. Here it was put through its paces, angler after angler fighting game fish through the simulator for hours on end. After taking the rod back, we put the reel back on the scales to see how the drag had managed the sustained workloads. I'm happy to report the setting remained consistent and in-check with the setting applied a couple weeks, and a few fish, prior. For me that's a sign of a well-built reel and drag system.  
Penn has done a terrific job with the new International reels, and I have no doubt they will provide many years of trouble free service to those that choose to use them.