REVIEW: Gerber Center-Drive multi tool
ALL fishos should own a multi-tool. I own several and often have one handy whilst fishing. Of course they're more than a fishing tool; as the name suggests, multi-tools have a multitude of uses around the home and for practically any application. They're very useful gadgets!
Gerber is a big name in knives and multi-tools. The US-based company has been around since 1939 and is a household name in the states and around the world. I've owned several Gerber products and was excited to see what the Center-Drive was all about.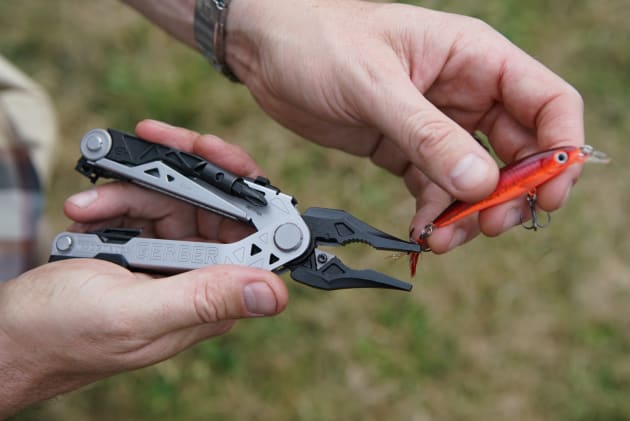 The Center-Drive takes Gerber back to its roots with a genuine US-made product. Making multi-tools is a competitive business and the temptation to cut corners while designing a tool has left many brands with an inferior product to suit a price point. The Center-Drive however shows Gerber's commitment to designing a tool which is built to last. It's a noticeably rugged product, yet sleek in its handling.
The Center-Drive's design is built around a useful screw driver feature. The extra long screwdriver features a swing-out arm with a detachable phillips head or flat head attachment. It's simple to use and great for reaching into small spaces, like reels for example. Fixing a reel on the water has never been easier.
Another unique feature of the Gerber is its slide-out pliers. Using your thumb, it's a matter of sliding a button to engage the pliers. You won't need two hands and the spring loaded pliers mean engaging them and unhooking fish is almost as simple as using a pair of conventional pliers. It's much easier than unfolding a standard multi-tool and fumbling about while a fish is boat side. The pliers also feature replaceable cutter blades, an essential requisite for the longevity of a multi-tool.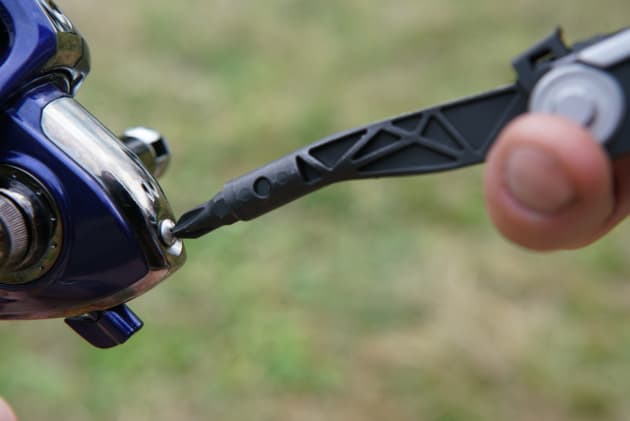 Another useful feature of the Center-Drive is the blade. It's an extra long blade made form 420HC steel. It's a tough steel and reasonably rust resistant. While that may be the case, I always wash multi-tools after using them around saltwater. The number of moving parts make them susceptible to rust over time. Straight from the box, the blade was sharp and after some use it's maintained its edge.
The above three features - screwdriver, pliers and quality blade - have been the most used for me, but of course it does have a few extra tools. These include a serrated blade, cats paw pry bar, awl, wire cutters, wire strippers, file, ruler, bottle opener, and it comes with a sheath. There's also an optional standard bit set.
Gerber has designed the Center-Drive for no-nonsense work use and the robustness of this product is a great asset while fishing. If you're looking for a quality multi-tool with a few unique features then I'd recommend taking a look at Gerber's latest offering.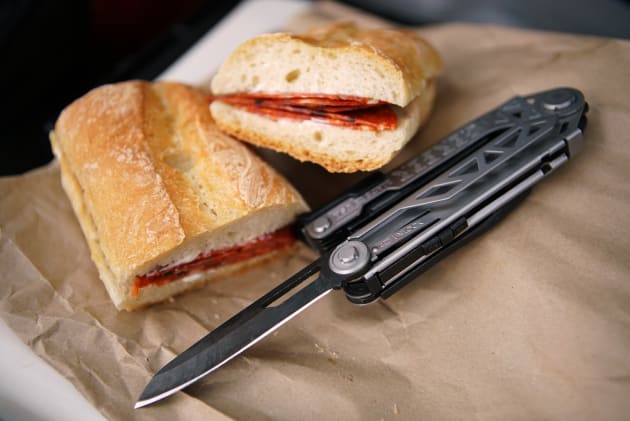 Win one of 12 Center-Drive multi tools thanks to Gerber and Fishing World! Click here to go to the competition page.