REVIEW: Linesystem ISo Break Water float line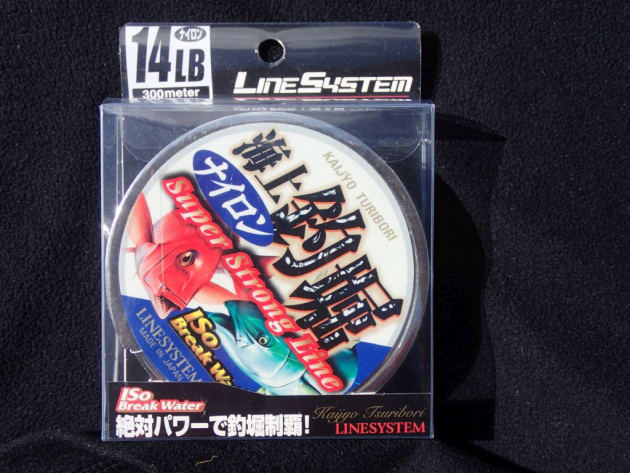 John Newbery runs his eye over the new Linesystem ISo Break Water float line, a float line that is designed to replace Wax Dango for luderick fishos.
FOR some years now my "go-to" line for float fishing for luderick and drummer has been Wax Dango, a bright orange float line made by Japan's Linesystem company for targeting their sea bream using a sliding float rig – a technique known there as "specialised Dango fishing".
Wax Dango in 12lb (5.44kg) loaded on a centrepin reel has been great to use as it's supple and tangle resistant with a diameter of 0.288mm which allows the use of fluorocarbon traces from 0.20 to 0.25mm and minimises the risk of float loss when connected to a rampaging pig or kingfish that mistakes a retrieved weed bait for a small fish. The line came in 150m lengths which is just right to fill a centrepin reel, and retailed for around $20. It was also very UV resistant and lasted for ages which was good for anglers, but not so great for tackle sellers I guess.
Unfortunately, that product is no longer being imported into Australia and the news has been met with horror by luderick and other float fishos around the country. Thankfully importers River2sea Shogun Australia have replaced it with a new float line from the same company. It's called ISo Break Water and I was given a sample spool to test recently.
I was initially a bit sceptical as the packaging is mainly in Japanese and doesn't actually say "float line" anywhere, nor does it specify its diameter. The sample I tested was labelled 14lb, a little heavier than I usually use, but from its look and feel I'm guessing the diameters are similar to Wax Dango for comparable breaking strains. It's not a fluoro colour, but bright white. The new line comes in 300m rather than 150m spools, which means you can get two comfortable centrepin reel fills per purchase. Alternatively, it would fill a medium threadline reel, if you're that way inclined.
I gave it its first work out off the Sydney rocks this week and it worked just fine. It floated really well on the surface, cast smoothly and was tangle resistant. Knot strength was no problem with the old standard uni knot connection. Other than the colour, it behaved just like Wax Dango, so I'm happy.
I'd probably buy the 12lb rather than 14 for specialist luderick work, but it's available from 8 – 20lb, so most float fishers' and ISo anglers' preferences should be covered. It's available at one local mail order tackle company for $22.95 a spool, making it great value.
More info at river2sea.com.au