Samaki Boom Bait "Fairy Floss Colour" review
SINCE last year's AFTA trade show I've had plenty of time to fish the new "Fairy Floss" colour in the Samaki Boom Bait range across a wide range of fishing environments and scenarios.
It's no secret that vibrant pink lures are renowned for producing the goods on dusky flathead. That's been proven over many years at the Gold Coast Flathead Classic; however I've found the Samaki Bomb Shad soft plastics in the new "Fairy Floss" colour to be much more versatile. Pink hued soft plastics are also used extensively for throwing at pelagics such as longtail tuna in our northern climes and I found the "Fairy Floss" coloured Bomb Shads to be a hit with a wide range of pelagic species such as giant trevally, brassy trevally & queenfish during a recent trip to Weipa in Far North Queensland.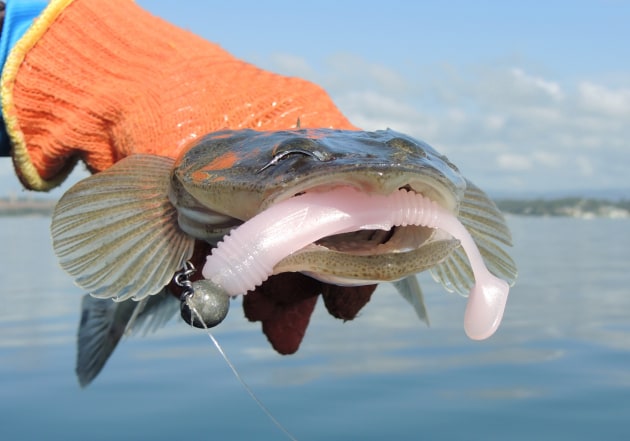 The durability of the 10X super stretch material ensured these soft plastic baits held together during plenty of encounters with lure crunching tropical sportfish. If you're fishing our coastal estuary systems for that monster croc flattie or heading north to chase some tropical line pullers I'd suggest you pick up a couple of packets of Samaki Boom Baits in the new "Fairy Floss" colour which is available in both the 4-inch and 5-inch Bomb Shad paddle tail ranges. They're become a regular fixture in my estuarine lure fishing arsenal in recent months.
More info at samaki.com.au.