Samaki Redic hardbody review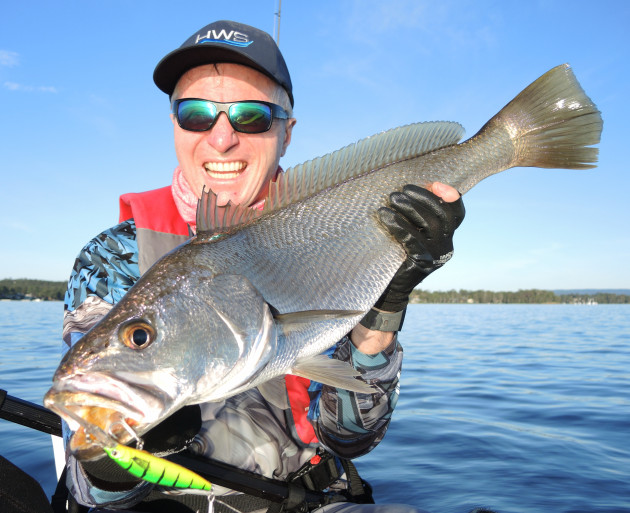 THE fishing life ebbs and flows between times of plenty and those periods when you struggle to catch a fish. Well, over the last few months I've had the privilege of field testing the new Samaki Redic range of bibbed hard body lures and I've enjoyed a truly golden run of fishing. I'd go as far to say that the catches I've enjoyed using these new Samaki hard bodies have been REDICulous.
The Samaki Redic range of hard bodies has been in development for over two years and it's certainly been worth the wait. There are eight models in the range with five suspending deep diving lures including a 60mm 5ft+, 60mm 10ft +, 80mm 10ft +, 100mm 10ft + and 120mm 10ft +. The other three models are suspending shallow diving jerk baits including 90mm 3ft +, 125mm 3ft + and a 150mm 3ft+.
Each model of the new Samaki Redic hard bodies released comes in a range of either 10 or 12 eye watering colours that typify the attention to detail that has become a hallmark of Samaki lures. There are some old favourites, including the legendary whitebait and the popular Hardy Head and Turbo Mullet from the Vibelicious stable. The ranges of colours available are ideally suited to targeting all the most common sportfish species in both fresh and saltwater. Many of the colour schemes feature UV pigments and all models are silent, which is my preference on hard fished waters. These lures also come fitted with either 3X or 4X strong BKK trebles which are wickedly sharp.
In practice these lures have provided me with some of the best fishing that I've enjoyed in years. The strong vibrating action of the Redic deep divers draw strikes on the tough days when other anglers are getting donuts. Also be advised that the depth information for each model refers to casting depth as on the troll I've been achieving more than twice the recommended depth for each model.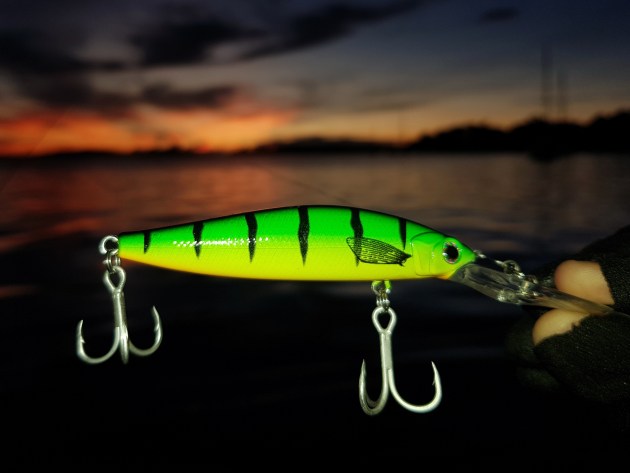 These lures also shed weed better than any other hard bodied lure I've previously used, this is critical to success for anglers targeting fish around weed beds or shallow edges.
Over the last couple of months I've caught countless trophy sized flathead, a surprising number of snapper, mulloway, bream, tailor, flounder and even quite a few squid on these impressive lures. I am 100 per cent confident that the new Samaki Redic hard bodies will also be tremendously effective on our tropical sportfish favourites such as barra, threadfin salmon and mangrove jacks to name a few.
Hard bodied lures are back in a big way with the Samaki Redic range. Check them out at your local Samaki stockist.
For more information: www.samaki.com.au