Samaki Zing Extreme V2 701SL Spin Rod review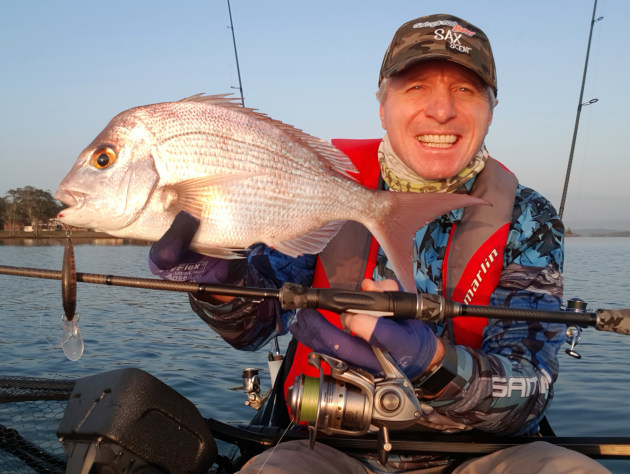 FISHING rod technology continues to evolve at an incredible rate. With the release of the Zing Extreme V2 rod series at the AFTA trade show last year Samaki has reaffirmed that it is at the very forefront of high performance rod development in this country.
I've had the opportunity of field testing the new Samaki Zing Extreme V2 701SL spin rod over the past few months and I can honestly say that I'm blown away by the quality of this premium product. The Zing Extreme V2 701SL is a light action spin rod that is rated to 4 to 8lb line classes and casting weights ranging from 1/16 to 3/8 oz. If you need a high performance light spin rod at a very reasonable price then this is the one you should be checking out. It's definitely the most versatile spin rod that I've had the pleasure of field testing. It's ideally suited to lure casting a wide range of smaller soft plastics, soft vibes and hard body lures. It's the best flathead trolling rod I've ever used and would be my first choice to take to the Gold Coast Flathead Classic. It's also a great impoundment bass and yellowbelly rod, especially for fishing soft vibes for yellowbelly at Windamere Dam I reckon. This rod is versatility plus in my opinion.
The build quality of this rod is what you would expect from a Samaki product, the best. I really like the butt configuration and the Fuji TVS Reel Seat is the most comfortable I've used on a light spin rod by far. It's like its custom made to fit your hand. The premium Fuji single foot guides ensure the best performance from the blank which features X-Power Weave construction and MDC Multi Directional Carbon Layer for strength. The trademark Samaki custom super hard EVA grips complete the package. If you're after a versatile high performance light spin rod that ticks all the boxes I recommend you check the Zing Extreme V2 701SL out at your nearest Samaki stockist. It's a deadset beauty!
More info at www.samaki.com.au.