Splashdrone review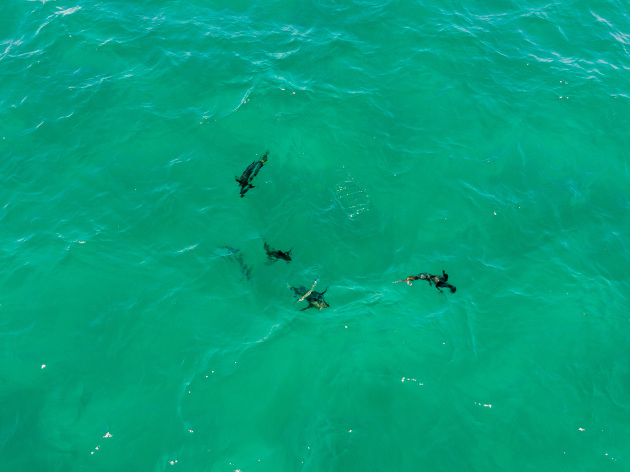 CAMERA equipped drones have revolutionised the way in which we can view the marine environment, and photography more broadly. However, further developments to drones such as waterproofing and the capability to carry a payload have revealed some very practical applications for anglers.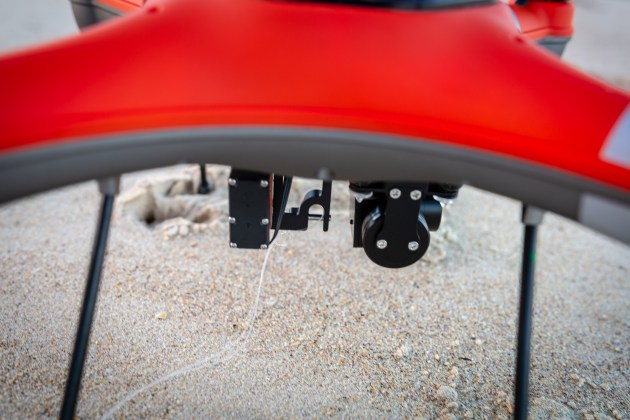 I was recently lucky enough to try out the new Swellpro Splashdrone3+, an all weather waterproof drone. The Splashdrone3+ is a well-designed and well-built drone that can be fitted with several different payloads including different Swellpro camera options and an electronic payload release. The Splashdrone3+ I was using came equipped with a PL3 waterproof payload release and 4K camera with 1-axis gimbal. The camera and payload release were easy to fit to the drone's underside and are a simple 'plug and play' accessory operated from the drones remote control. As mentioned, the drone, camera and electronic payload release are waterproof – meaning you can takeoff and land on the water. This is particularly comforting for many of us (like me) that have every intention of buying a drone for specific fishing/photography use above and around the water.
Upon receiving the drone from DWAA Drone Operations, I was seriously impressed with the custom made carry case that comes standard. The case fits the drone, remote control, propellers and charger securely and is very handy. The drone itself is quite large and boasts some impressive speed and flight specs including a max speed of 20 m/s and a 1.6 km range. The flight time (depending on use) is about 20 minutes, so like most drones; a second battery is a worthwhile investment. The PL3 4K waterproof camera and payload release is a quality piece of kit and is capable of capturing brilliant footage and hi-res imagery. Most importantly, the 1 kg payload capability is more than enough to fly the biggest of lures and baits out into 'the zone'.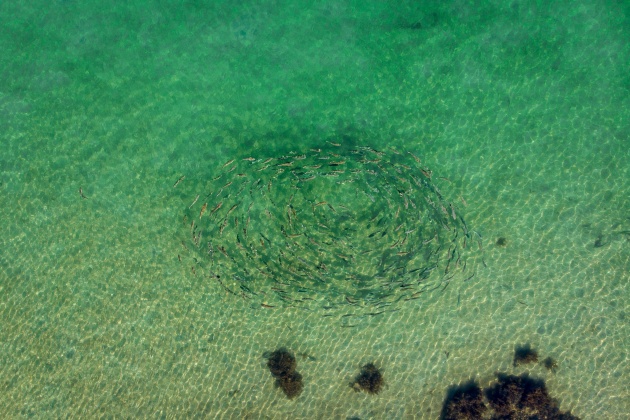 After a pretty straightforward set-up and test flight I was keen to get it out and find some fish. And being a keen land-based angler, a waterproof drone with a payload release is particularly useful. Needless to say, it wasn't long before I found some fish, it is amazing just how much you can see from above – bait, turtles, dolphins and sharks are all easy to locate and identify. But being Autumn on the North Coast of NSW, I had one particular fish in mind: longtail tuna.
The Splashdrone3+ quickly became a valuable longtail tuna reconnaissance tool, and after this season, it's hard to imagine going back to chasing these speedsters from the shore without a drone!  Not only does the Splashdrone3+ offer the capability to fly a lure or bait into the path of travelling fish, it allows you to quickly scan the area's water condition, look for bait and even locate feeding fish. The Splashdrone3+ is more than just a fancy flying camera; it's an extremely practical fishing tool. I can envisage this drone becoming an important piece of the puzzle for some impressive captures – not only for land based anglers (think big jewies off the beach!), but for boaters and offshore game fishers alike. This is the ultimate fishing and boating drone!
Check out the Splashdrone3+ HERE.