Squidgies Fish 150 review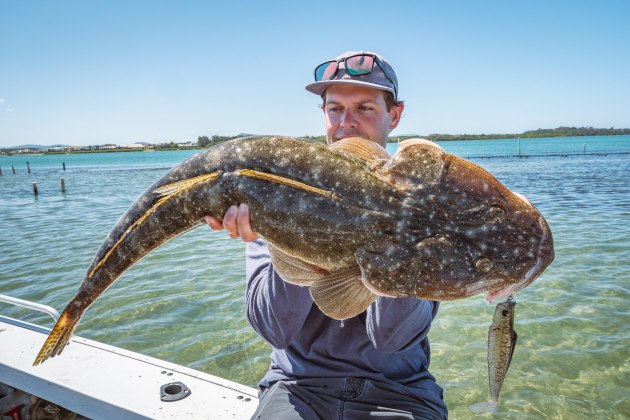 SQUIDGIES' legendary Fish 150 is back! Bigger and better than before.
Last year, Squidgies re-introduced its classic "Fish" soft plastic paddle tail in the 150mm size. It's designed for "switched-on" anglers using big lures and presentations to target Australia's iconic sportfish – like trophy-size flathead and Murray cod – which is proving very effective. Not surprisingly, it's also just as deadly on jewies and barra, too!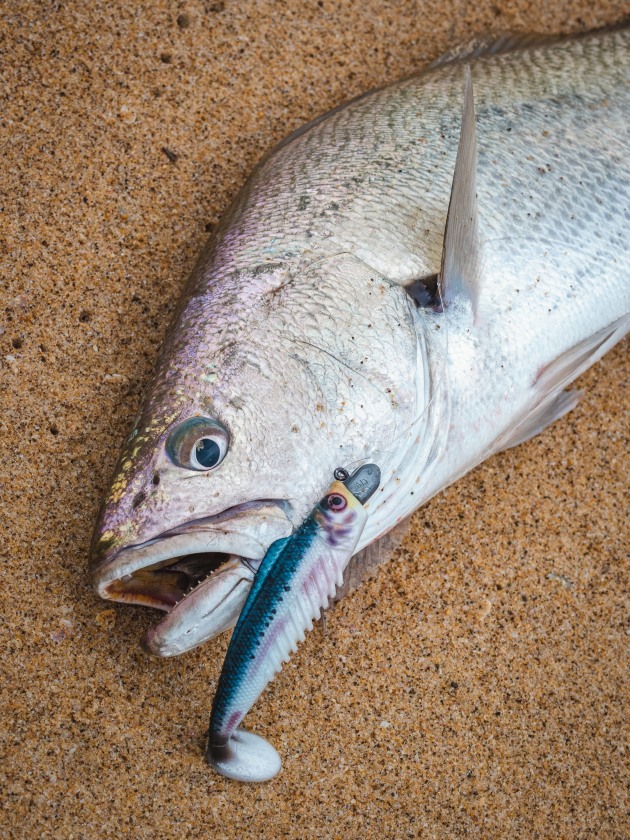 For those that used the original version years ago, you'll notice it is now made out of a more durable plastic. There's also a little more "bulk" in the head and the tail angle is more vertical – changes designed to give the lure more body roll.
Recently, this lure has proven deadly for XL flathead in the shallows. A simple "slow roll" will activate this lure's thumping paddle tail and seductive body roll. I like to fish it rigged unweighted for big flatties. I use a screw in tow point and simple wire harness made from single strand wire, which allows the use of two free-hanging trebles.
The Fish 150 casts really well unweighted and will hold just below the surface with a steady retrieve. The "Gold Glitter" colour looks uncannily mullet-like swimming along in ankle-deep water. No doubt, that's why big flatties love it!
This lure will also swim straight and true with a conventional jig head. I like to use jigheads from 15-60grams (1/2-2oz) armed with a 7/0 hook. A slow roll or lift-drop-lift action works particularly well for jewies.
The Fish 150 can also be burned or ripped through the water at speed for pelagics, too. I caught some great fish spinning these off the rocks years ago!
The Squidgies Fish 150 comes in six new and classic colours, available in tackle stores now.
For more information: www.squidgies.com.au