Top 5 rods from AFTA
CHECK out these five rods which caught our eye at the recent AFTA tackle trade show on the Gold Coast.
Bone Drago rods
Bone Rods received a lot of attention during this year's AFTA show, and for good reason.
Crafted using high performance Toray Carbon material, the blanks have a fast taper that allows for a solid hook set and a high back bone that allows the angler to turn the heads of powerful fish.
A 4 axis carbon slit cross wrapping eliminates blank twist and reinforces the overall structuralstability giving these rods an incredible strength and performance.
The Drago range is available in the following models:
Drago 6'4" Medium Vibe/Jerkbait 8-16lb 5-21g
Drago 6'8" Medium Heavy Topwater/Spinnerbait 12-20lb 7-28g
Drago 6'10" Medium Soft Plastic/Crankbait 10-20lb 7-21g
Drago 7'2" Heavy Swim Bait 15-30lb 10-112g
The Drago range is due in Australia around October.
More info at www.wilsonfishing.com.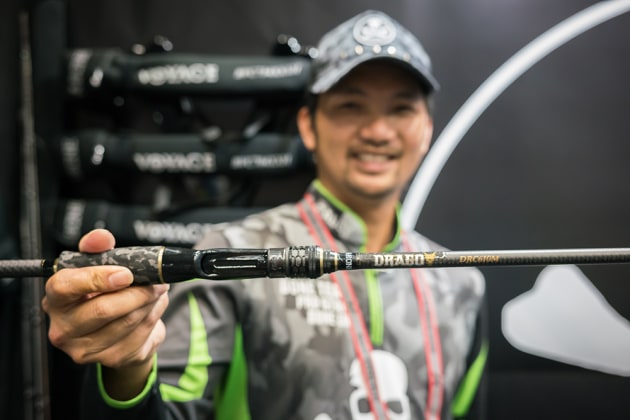 Abu Garcia Villain 2.0
Abu Garcia's Villain 2.0 is an ultra light weight, crisp and sensitive rod made from 40 Ton graphite.
Abu Garcia says its V Wrap carbon construction provides an increase in strength and durability.
Components include a Fuji reel seat and titanium alloy guides with ultra light Zirconium inserts for a lightweight balanced rod.
The Villain range is due in Australia around November.
More info at abugarcia.com.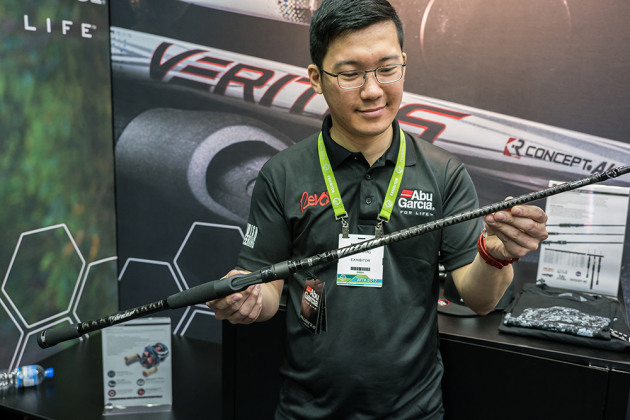 Samaki Gen 11 Swimbait rod
Samaki has unviled its Zing Gen11 Swimbait rod at AFTA this year.
The 7'9" 15-30lb rod can cast lures from 1-5oz, making it a super versatile rod for chasing big fish on big lures. Murray cod, mulloway and barra fishos will all find this rod very appealing!
The Zing Gen 11 rods all feature Fuji Reel Seats, Fuji guides, ultra hard EVA camouflaged grips and are a blend of 30 & 40 tonne Japanese carbon for that crisp action.
Samaki is expecting the Swimbait rods to arrive in the next two weeks.
More info at samaki.com.au.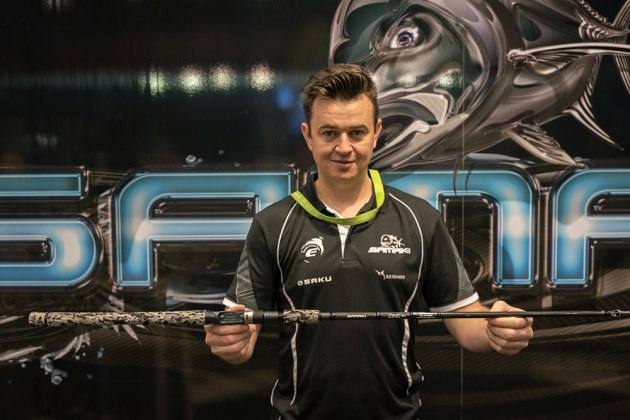 Storm Arashi Swimbait rod
AFTA this year featured no shortage of swimbaits, and of course, Swimbait rods. This new one from Storm, the Arashi Swimbait model, looked just perfect for casting big lures at cod, jewies and barra.
Rated from 12-24kg and able to cast lures from 40-120grams, this medium/fast action rod is priced around $150 and would be a perfect match the latest Storm R.I.P series of lures.
Availability date mid-September.
More info at stormfishing.com.au.
Atomic Arrowz 2-piece rods
Atomic has released its popular Arrowz series of rods in a two-piece configuration.
Designed in Australia, for Australian species, this is a series that's designed for both bait and lure angling and features three ranges, estuary, offshore and barra.
The full range includes models across estuary, offshore and baitcaster.
More info at frogleysoffshore.com.au.